Traditional Serbian food recipes & tasty news
"Sarma" a favorite dish during the winter days
Recipe by culinary master Steva Karapandža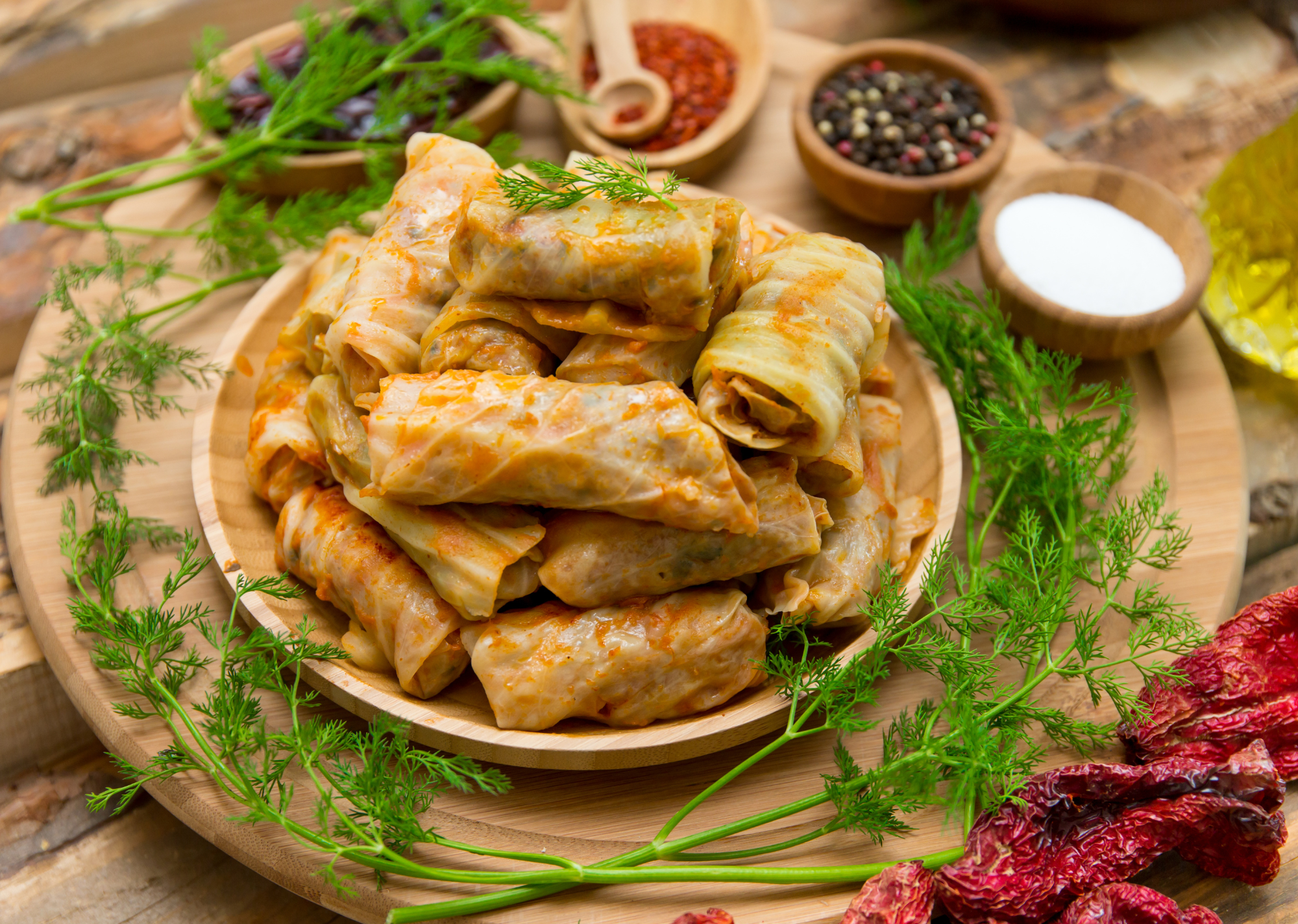 Ingredients:
100 g of rice
1 onion & 2 cloves garlic
1-2 tbsp finely chopped bacon
1 head of sauerkraut
1.5 kg minced meat mixed beef & pork
2 tbsp finely chopped parsley leaf
1 egg
a little salt and pepper
1 tbsp dry spice
1 bay leaf
dry ribs or sausages
1 tbsp sweet ground red pepper
2 tbsp tomato concentrate
Preparation
Cook the rice until half cooked, and during that time, sauté the onion in a little oil, when the onion turns brown, add chopped garlic, and if you want, a little diced bacon. Add the parsley, boiled rice, egg, salt, and pepper, then the dry spice and a little hot pepper to the meat that you put in a deep bowl, and when you put the stewed onion in it, combine the mixture well. Then prepare the sauerkraut, separate the leaves, remove the hard parts, and wash well. Fill the cabbage leaves with a spoon (1-2 spoons) of the meat mixture and fold and wrap. Repeat the process until you have used all the meat. Then, start placing the wrapped sarma in the pot in which you will cook it. It is best to stack densely. Add a bay leaf, ribs, or some dried meat, on top of the sarma, add a little ground pepper and tomato concentrate, and then pour cold water to cover everything. Cook for two to three hours, occasionally adding water as needed. When the sarma is almost ready, in a small frying pan add a few drops of oil, add onion, garlic, and ground red pepper, and sautee for a few minutes. Add some liquid from the sarma pot to the frying pan, and mix well. Then add the mixture from the frying pan to the sarma pot and bring to a boil. Serve and enjoy!
"Tursija" - the taste of tradition
Ingredients
2 kg of spicy green peppers
2 kg of green tomatoes
2 kg of cucumbers
2 kg of cauliflower
1 kg of carrots
optionally onion & cabbage
10 one liter, washed jars
Pickle liquid
1 l of boiling water
9 l of cold water
300 g of salt
200 g of sugar
2 l 9% alcohol vinegar
1 bag of peppercorns (10g)
2 bags of mustard seed (20g)
2 small sachets of food preserve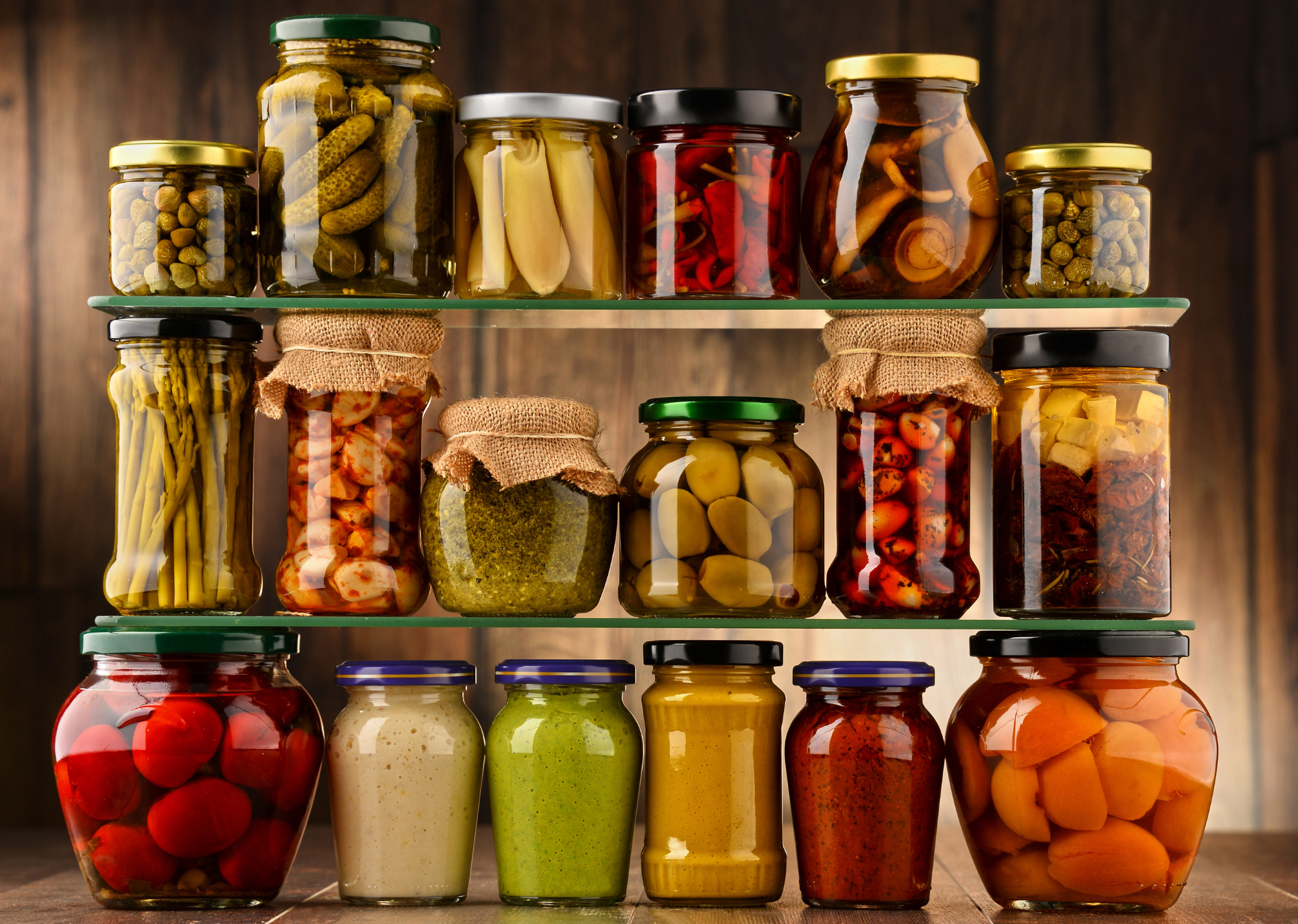 Preparation
Place the jars and sealing lids into a dish-washer and wash at 60 degrees cycle. Remove the jars and place them onto clean kitchen towels to completely cool.
Wash the vegetables well, clean the carrots, and cut them into 4 parts lengthwise. Pierce the peppers and tomatoes with a fork to make them sour better. Peel the cauliflower and onion. Clean the cabbage from the outer leaves and cut into quarters.
Boil 1 liter of water with the sugar, salt, and pepper. Put the vinegar, and preserve it into the warm liquid, and then set aside to cool completely.
Arrange the vegetables in a jar, pour the liquid to cover all vegetables, close the jars, and leave them in a dark, cool place for at least one month.
Sauerkraut unites us! Sarma, podvarak, and svadbarski kupus (literal translation wedding cabbage) are just some of the dishes characteristic of the countries of Southeast Europe, and especially of the countries of the Western Balkans. Recipes and traditions that have been passed down from generation to generation for centuries have become so characteristic of this afternoon…
Popara - a simple and tasty breakfast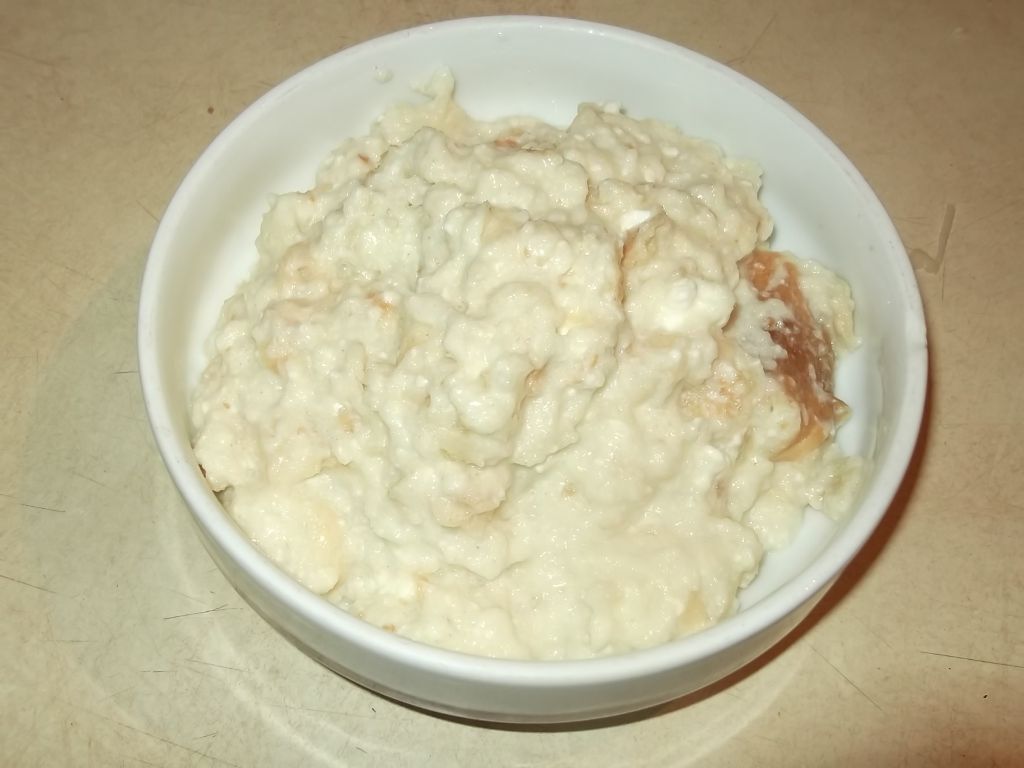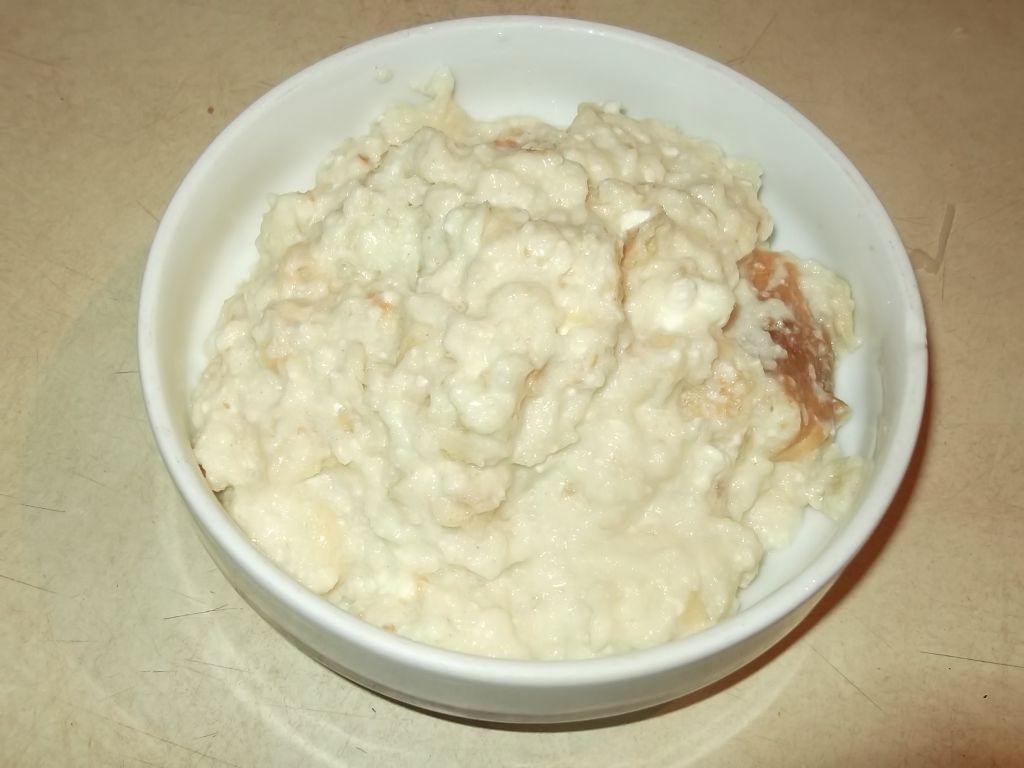 Ingredients
old bread
1 tbsp of cream
1 tbsp butter
cheese to taste
water & milk
salt to taste
Preparation
1. Cut the bread into cubes and dry it in an oven at 100 C. Store the cubes in a canvas bag. Thus the cubes will always be ready for popara, soup, or some other dish.
2. Pour a little water into a deep pan, add salt and 1 tbsp of butter. When the water starts to boil, reduce the heat, add a little milk and the bread cubes. Stir carefully with a wooden spoon, until it starts to boil. Take care not to overcook the dish. Add the cheese and cream. Eat warm, but not too hot!