Vanilice - Traditional Serbian delicacy
A delicacy that takes us back to childhood, and creates memories for the new generation that remain deeply etched. The famous vanilice is a part of the Serbian culinary tradition.
Why are vanilce a favorite dessert for many and what makes them so special?
Apart from the crispy dough, which melts on the tongue with every bite, the most beautiful part of taste of vanilice is homemade jam. It gives color to pale dough and its incredible aroma. Apricot jam was originally used, but you can use your favorite flavors, such as plum, pomegranate or strawberry jam.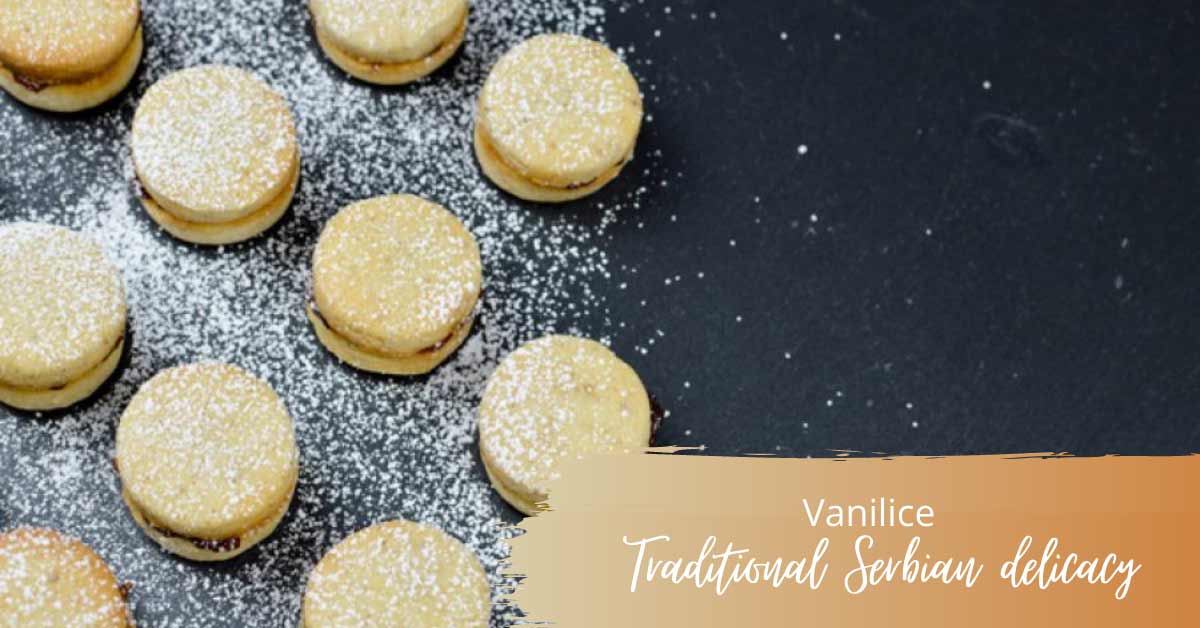 The smell of small cakes often arouses nostalgia in us or associates us with moments, which we shared with our loved ones, and even when we stood in the kitchen for the first time, determined to make the most delicious vanilla. You can make them with your little ones and play with different shapes. Find molds in shapes that are interesting to them and you will get even better cakes. Most importantly, vanilla with fat is made from natural ingredients without the addition of any additives.
Take a look at the recipe as they are prepared, and in addition to the effort, you also need to invest a dose of love, in order to make them even tastier.
Ingredients:
250g butter or 200g fat
4 tablespoons sugar
1 egg yolk and one whole egg
juice and grated lemon zest
500g flour (or 100g ground walnuts and 400g flour)
Preparation:
Whisk the butter or fat until becomes foamy, then add the yolks and one whole egg, juice and grated lemon peel. Pour in the flour and sugar, knead the dough and leave it to rest for a while. Then spread the crust about half to one centimeter thick on a floured board, and take out the small cake with a mold. Arrange in a greased pan and bake at 180 degrees for about 15-20 minutes, making sure they remain white. Coat the baked vanilla with jam and assemble two by two, then roll in powdered sugar scented with vanilla.