Click for Serbia proudly represents Marija Mirjanić
Click for Serbia proudly presents Marija Mirjanić, a young ballerina from Serbia who was accepted to some of the most prestigious European ballet academies in the summer of 2022. Marija is a student of the Hamburg John Neumeier Ballet Academy, and Click for Serbia was pleased to award her a scholarship that covered the costs of her first year of schooling, and will continue to invest in her academic education.
You can read her academic experience so far below.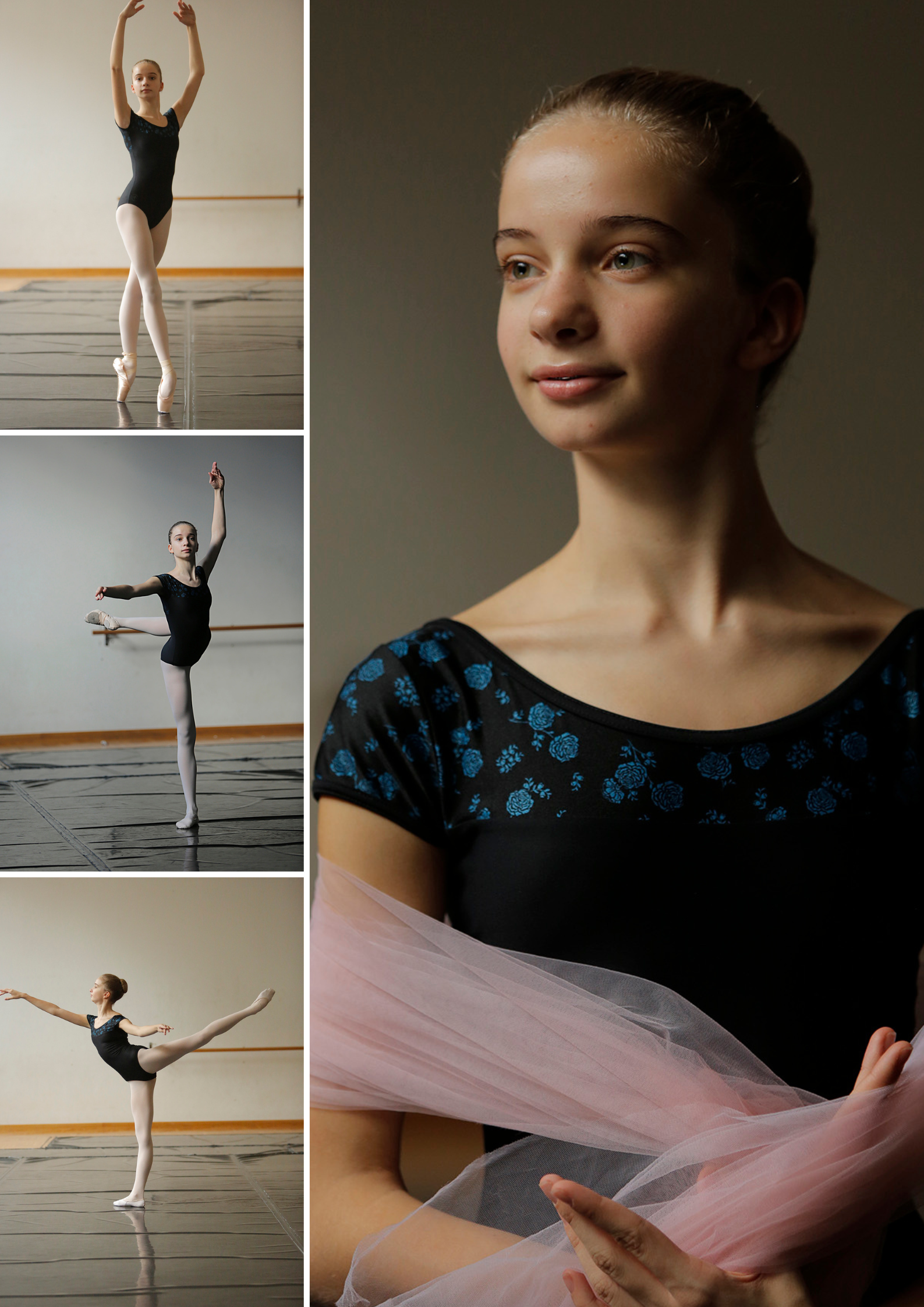 "My name is Marija Mirjanić, and I am 14 years old. Last year I entered the John Neumeier Ballet School in Hamburg. Now I am going to the 4th grade of ballet school, the 9th grade of Louise Weiss high school in Hamburg, and the 8th grade of the Kralj Petar II Karađorđević elementary school in Belgrade. While in Belgrade, I finished junior ballet school and five years of music school in the piano department. I know basic education is important, so I study a lot, but I always preferred to dance ballet. I have been doing ballet for 11 years."
Maria had her first encounter with ballet when she started attending Anna Pflug's ballet school.
"At the age of three and a half, older girls who dance ballet came to my kindergarten, and I wanted to be like them. My first motivation for ballet was to be the best ballerina in the world. It still motivates me. However, as I grow up, I realize that I can also convey my feelings through play and movement."
As an extremely talented and motivated girl, Maria is full of ambition when it comes to her ballet career.
"Successes have had a very big influence on my life and education because they led me to a school that can satisfy my ambitions. I won a lot of ballet awards participating in international competitions and concerts, but one of the most significant is for the most talented ballerina in Serbia, which I won at the age of 11.
In the future, I would like to be a famous and recognized ballerina. I have a lot of ballet role models who motivate me. For example, Anna Ol and Sylvie Guillem, but I also have some older girls who are still in school as role models, and I think they will become future stars. While I was auditioning in Zurich, I had the opportunity to meet two girls who have always inspired me. It was  an amazing experience for me, and I was very happy."
Marija believes that the decision to study abroad was crucial for her further development and that numerous opportunities are open to her for further advancement.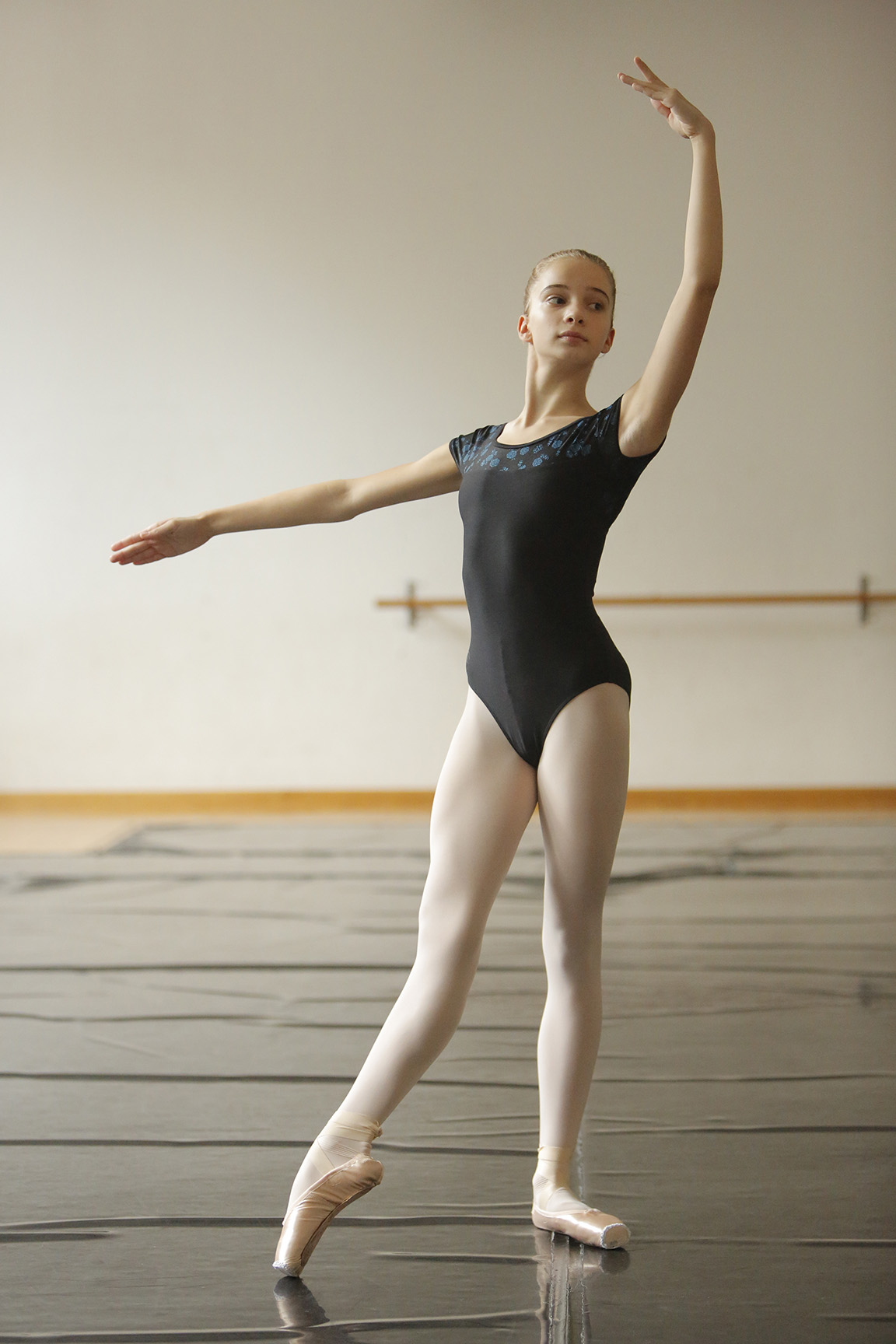 "Even earlier, I imagined that one day I would live in a ballet school. Now that wish has come true. It's beautiful for me here because I have much more time for ballet. I think I have more opportunities here, and I can learn more. When I came here, I progressed much more and faster than when I was studying in Serbia. It seems to me that ballet is more prevalent here than there. I watched the ballet of the Hamburg company, and for the first time I felt such energy."
Her plans are fulfilled with exceptional motivation and desire for success, which we are sure she will achieve.
"For the next year, I would like to realize my plans. To progress and to learn a lot. I look forward to that. I would advise those who want to practice this art to follow their heart and dreams and to use every opportunity to work and learn. Ballet is often difficult, but if you work hard it all pays off. I would like to say that ballet is a completely different world that you can escape to. When I go there I am never angry or sad. I would like everyone to be able to see it through my eyes. I hope that maybe one day I will be able to bring it closer to the little girls in Belgrade."
Click for Serbia is sure that Marija will continue to build her academic education and with this kind of dedication, effort and hard work build a career that future generations will talk about.