Click for Serbia proudly represents Đorđe Kalinić
Click for Serbia is proud to present Đorđe Kalinić, our young and talented scholarship student from Serbia who is in his final year of studies at the prestigious John Cranko Ballet School in Germany. Đorđe made his first professional engagement at the Mikhailovsky Theatre, where he will start working in September 2023. This fantastic success is the result of his long-term work, perseverance, and great talent, and Click for Serbia is extremely proud to have been part of his upward career trajectory.
Đorđe first began with contemporary modern dance, until he gradually switched to classical ballet. He began his formal ballet education in Belgrade, at Ivanka Lukatelli's ballet school, which was directed to him by Ana Pavlović, prima ballerina of the National Theatre. He worked with her for almost two years when she saw his talent and thought he should go to a professional school abroad to further develop his talent.
His first interest in ballet
Before going to ballet school, Đorđe watched the performance of children of his own age, at that time they were ten-year-olds, playing modern ballet, which he liked very much and this made him go to the National Theater and watch his first performance, Aleksandar. However, his first experience with the Big Stage at the National Theater was while he was still a baby in his mother's belly, during her visit to the National Theater, when he reacted to the rhythm by kicking her stomach. As Đorđe says, he was already connected to the ballet before he came to this world.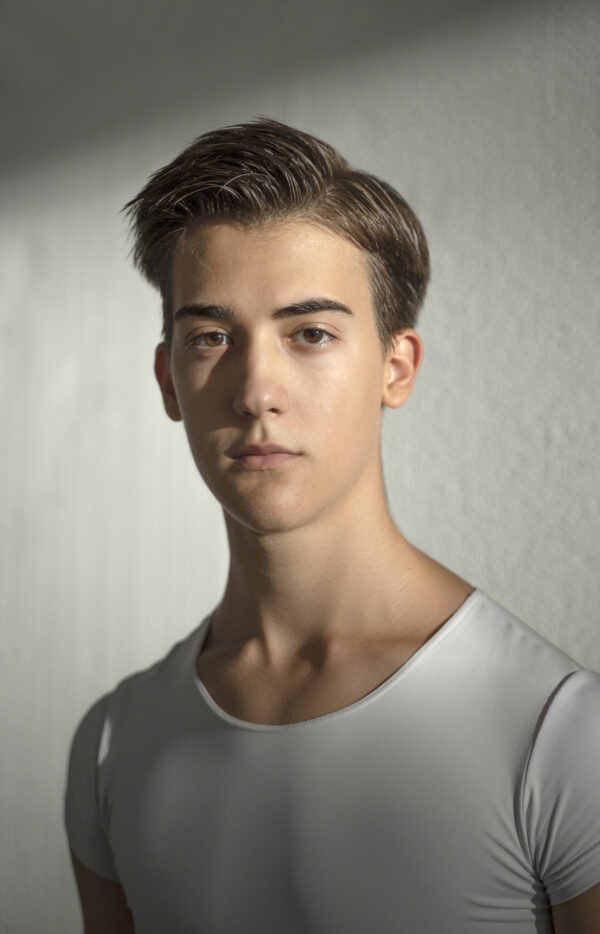 "In the beginning, I was motivated by the feeling on stage and the enjoyment that cannot be described to someone who has not experienced that feeling. As I continued to do ballet and be present on stage, my motivation did not change, but increased because I had more experience and this is something that guides me even today and I believe it will guide me all my life", said our young, and talented ballet dancer.
Boys and prejudice in Ballet
When it comes to prejudices related to boys and practicing ballet, Đorđe believes that they should not exist because ballet is one of the most beautiful types of art and an important part of a country's culture.
"Considering that I was engaged in ballet in Belgrade from a young age, most people would think that I encountered many unpleasant situations as a boy in ballet. Such comments never touched me, because I knew why I was doing it, and who I was. There were a couple of unpleasant situations, but not to the extent that some of my colleagues had, so I was lucky. Actually, it shouldn't be luck, but a completely normal phenomenon that I do ballet as a man. Ballet is art, ballet is culture and that should be respected, and understood how important it is from a cultural aspect of a country.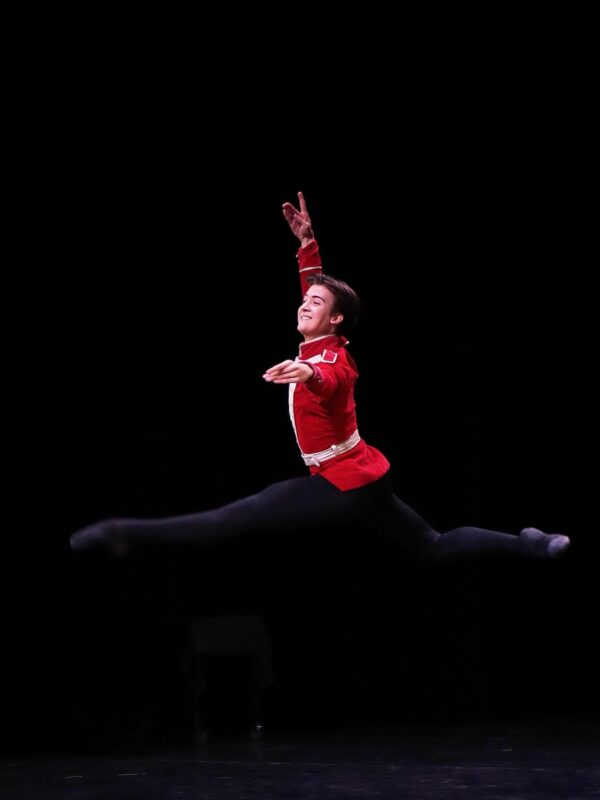 "My education started with contemporary jazz dance and my dream was to become a famous jazz player who would play on Broadway. But over time, various external factors influenced my dreams to change and become more pure. Then it switched to classical ballet. I hope that in the future I will play both contemporary and classical ballet because I want to fulfill myself in both directions."
As for personal successes, Đorđe singles out the work with Sergej Polunin and his production. "It is a great honor to have the opportunity to work with such a player, as well as other players from that production. It inspired me during my work to progress and one day be like them." I played with him in two productions in several different places, which played a big role in my development, and it is a great honor to have such an experience in my biography. I would also like to single out the play Him, which I played in the National Theater in Belgrade and the National Theater in Sarajevo, which was a great experience because I played in front of my audience. Successes play a big role in my progress and education, they encourage me to work further."
"I would single out Sergey Polunin as a great role model, because I had the experience to see what kind of person he is outside the stage, given that he is extraordinary on stage, as most people already know. He is a wonderful, humble man and does not imagine himself to be great at all." In that sense, he is also a role model for me, if I ever become a star, to remain a good person." Besides him, Đorđe also counts Marianella Marines, a ballerina of the Royal Ballet, among his role models, who inspires him.
Sharing the scene with Polunin
Đorđe was chosen to perform in the play Satori at an audition held in Belgrade. It was his first project, where he performed with Polunin Ink Productions in Parma, Modena, and Prague until he outgrew the role. A year after that, he participated in a competition in Vienna, where he won a silver medal. On that occasion, the school of the Vienna Opera, which saw him on stage, was also present and ask him to come for an audition.
"After the experience in the play Satori, a new production called Rasputin was being prepared where I was invited to be a part of that production with the role of Carevića Alekseja. The pre-premiere of the play was held in Moscow, the premiere in London, followed by Zurich and several other cities.
"Such cooperation is very important for a young ballet dancer. Very few people so young have the luck and the opportunity to dance first of all with Sergej, and in addition with the ballet stars with whom I had the honor to share the stage, namely Natalia Osipova, Johan Hobart, and many others. It is an honor to see how they prepare for the stage, how they communicate, and what attitude they have. They encouraged me a lot and it helped me as an experience. They have an indescribable role in my life because they built me ​​up and taught me how to behave on and off the stage."
Đorđe began his education abroad in Vienna, first for two years at the Vienna Opera School in the class of Luciano Niksa, where he experienced both beautiful and not-so-pleasant things and, in the end, a great experience for life. "That's where I learned how to cope with such situations in life and be more independent. After that, I went to the John Crancko Ballet School in Stuttgart in the class of Nicola Biasutti and I am there until September 2023."
"For anyone who starts practicing ballet, in those situations in which they feel insecure or when it is difficult for them, they should remember the feeling on stage and how those difficult things behind the scenes disappear when you go on stage. To believe in yourself and not listen to others. Listen to your feeling," is a message from Đorđe to his young colleagues who are just beginning their ballet steps.