Zlatibor Mountain - Nature & Gourmet heaven
Whenever we think of a place of adventure, cultural heritage, food, sports & fun we think of a Zlatibor mountain. Magnificent nature scenery, tasty traditional food & numerous sports activities are awaiting every visitor. If you are only passing by Zlatibor it is always a must stop for all gourmets to try famous Komplet lepinja, kaymak or other traditional delicacies.
Let us tell you a little bit more about this famous mountain & its villages.
Zlatibor is a mountain region situated in the western part of Serbia, a part of the Dinaric Alps. Name ZLATIBOR (ZLATI=golden, BOR=pine) means "Golden Pine". At Zlatibor you can see many pine trees and that's the reason why people called this beautiful Serbian mountain as "Golden Pine Mountain".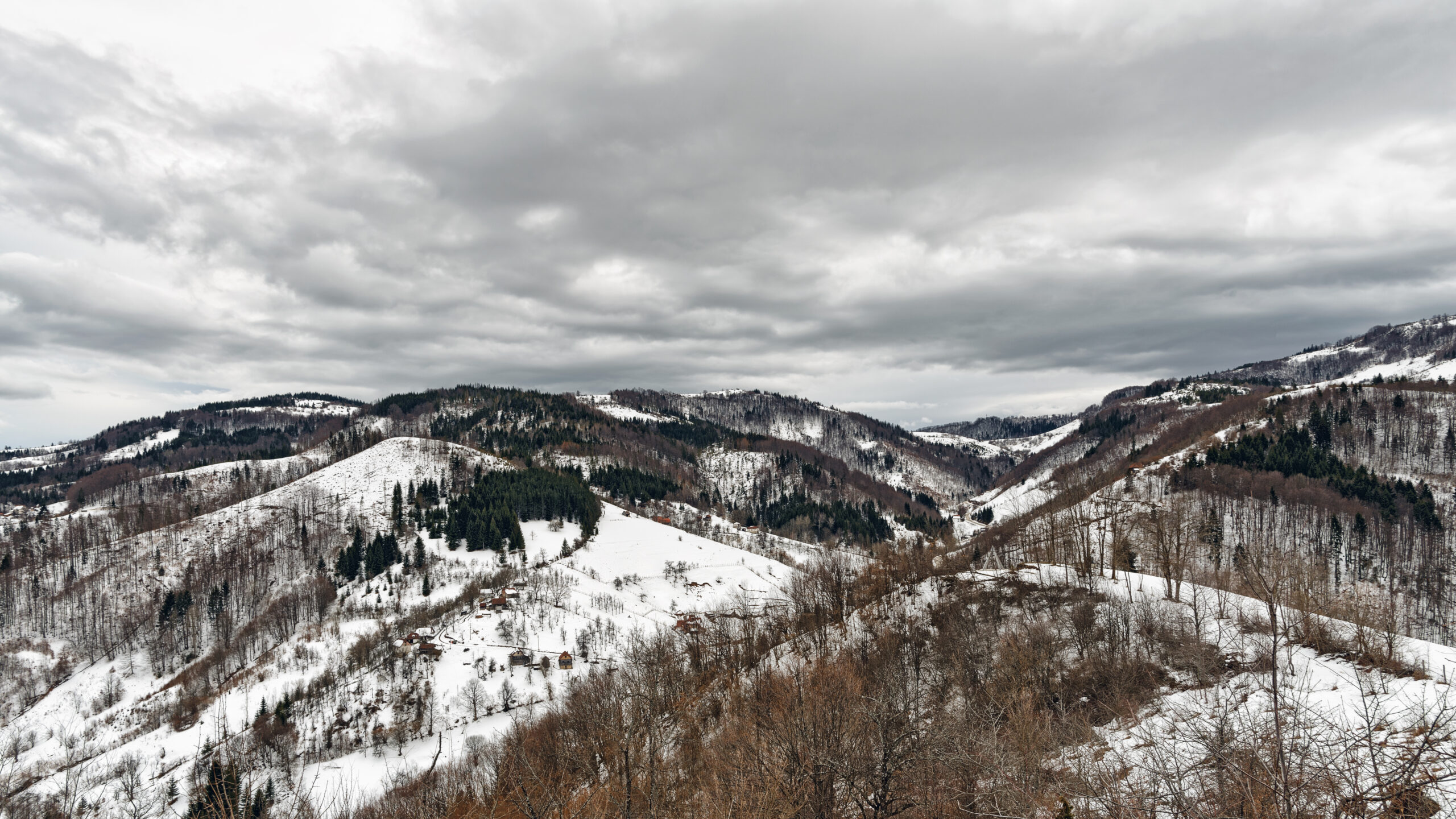 The mountain spreads over an area of 300 km², 27 miles in length, southeast to northwest, and up to 23 miles in width. The highest peak is Tornik at 1496 m. Zlatibor is situated between 43° 31' N, and 43° 51' N, and between 19° 28' E, and 19° 56' E. The average height of Mt. Zlatibor is about 1000 m above sea level. It is intersected by numerous rivers, streams and ravines.
Three highest peaks of Zlatibor massif are: Tornik (1.496m) - the highest peak of Zlatibor, Brijach (1.480m) and Chigota (1.422m) and offer to all ski lovers place to be.
The average altitude of 1000m and the specific geographical location enables the so-called "wind-rose", a mix of sea and mountain air currents which results in the highest quality of air, creating a healthy and pleasant climate at Zlatibor. The pine forests that gave Zlatibor its name, the meadows, pastures and mountain streams make Zlatibor's natural ambience exceptional and a favourite destination among skiers and mountain lovers.
Picturesque & authentic Zlatibor villages
Zlatibor villages give Zlatibor excellent conditions for the development of rural tourism in the following areas: Sirogojno, Gostilje, Rožanstvo, Ljubiš, Tripkova, Mačkat, Rudine, Semegnjevo, Kriva Reka..
In addition to good traffic connections, the villages are adequately equipped for accommodation and stay of guests. The preserved natural environment, healthy food and clean water, the way of life in which traditional values are preserved, which are mostly forgotten, make the Zlatibor villages authentic and attractive to guests.
There are also possibilities for walking, recreation, organizing excursions. Hunting and fishing, riding, hiking, picking forest fruits, medicinal herbs and other recreational and entertainment activities in nature are also part of the tourist offer. Tourists, if desired, can participate in the work of an ordinary rural household, including works in the field.
Longer distances for mountain bike rides can be performed from Zlatibor to Mokra Gora. Marked and labeled bicycle paths that connect the center of Zlatibor with the village Semegnjevo. The system of local trails, with a length of over 50 kilometers, abuts on this main trail. All the routes are clearly marked with proper signalization and they pass through the most beautiful parts of Zlatibor. There are also many interesting places around Zlatibor where you are able to experience Serbian tradition and cultural heritage.
Don't forget to also stop by Stopica cave, a as well as the Gostilje waterfalls. Stopića cave is situated on the north-eastern side of Zlatibor Mountain between the villages Rožanstvo and Trnava. It is 250km away from Belgrade, 30km from Užice and only 19km from Zlatibor tourist center.
26 km away from the tourist centre Zlatibor, in the village Sirogojno, there is the only open air museum in Serbia "Staro Selo" and an amazing & picturesque village between Tara & Zlatibor Mokra Gora, a popular attraction offers renovated old narrow track railway "The Sargan Eight" which goes 300 m up the hill making a real perfect number eight. It represents one of the most famous attractions in Sebia by providing the whole timeline experience.
Traditional clothing as part of the cultural heritage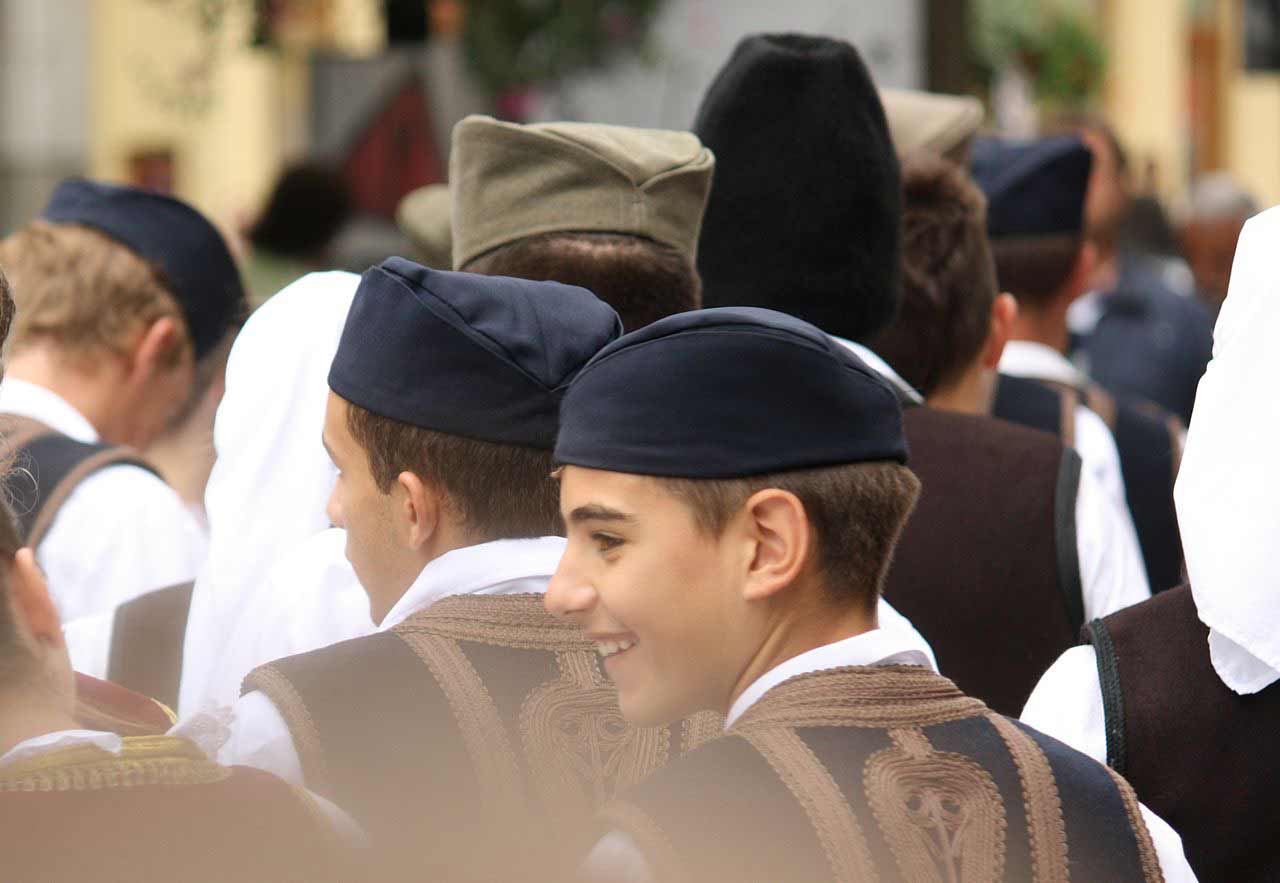 Obligatory part of men clothes were "shirt" and "pants", also colorful woolen "belt" , special marks gave "pelengiri" or "pelengaće" – a kind of wider trousers made of woolen cloth (pelengiri) or linen (pelengaće) in white or dark brown color. As for the upper parts of clothes "zubunić" or "gunjić", then "đečerma", "đžamadan" and "gunj" were worn. On the head they wore a red fez ("ves") with a tassel black woolen knitted cap "šubara" and, after Serbian-Turkish war in the 1880s more often, "šajkače" (a type of Yugoslav soldier's cap). In winter a woollen knitted scarf was wrapped around the cap and in summer a straw hat was worn.
Girls and women wore a long dinar – type shirt made of hemp ("thick" – "heavy bez"), also of linen ("ćeten bez"), and for Sundays or holidays of half cotton ("woven and cotton bez") canvas.
As upper part of clothes they wore a short sleeveless embroidered heavy cloth jacket (jelek) called "prsluk" and over it a white heavy cloth "zubun", a kind of short sleeved jacket, on the front side under the waist they wore a narrow apron "prežina". Black embroidered woolen stockings and "gradjeni opanci", (a kind of handmade peasant shoes) were worn. Girls wore two braids around their head and for special occasion, like a holiday, they placed a flat red "fesić" (fez – hat) on their head, while there were strings of golden or silver money worn around their neck. In winter a long pleated woollen skirt was worn and above a heavy cloth "prsluk" or "grudnjak pamuklija" (vest of cotton), "gunj" - a short peasant heavy cloth jacket with long sleeves was worn.
We may think we triggered your attention enough and it is the perfect time to pack your bags and sail into an incredible experience Zlatibor region.
Bon voyage & bon appetite!
Source:.zlatibor.org.rs/