Kopaonik - Sunny mountain
National Park Kopaonik is a protected zone, one part of the mountain, and by the number of endemic species represents one of the most significant centers of biodiversity of endemic flora in Serbia. At the same time this is one of the largest skiing centers in the country.
This mountain range was named after the mineral wealth that had been exploited even before the time of Romans. Mines abounding in silver were widely known, and in the medieval Serbia this precious metal was considered to be the most precious among other metals. The early data on Kopaonik can be found in old scripts, and it is mentioned as: Caponi, Coponich, Coparenich, Copono…
Kopaonik – history of its name
Kopaonik got its name from the Serbian word "kopati" which means 'to dig' because of the rich ore resources which were mined here for centuries. Volcanic activity and the discharge of hot mineral solutions caused changes in the surrounding rocks, creating the rich Kopaonik mining region from which iron, lead and zinc were excavated.
Thanks to developed tourist center with modern hotels and services, Kopaonik is one of the largest and most visited mountain tourist centers in the country.
Kopaonik has sub alpine climate and around 200 sunny days a year, thus the name "the Sunny Mountain".
The mausoleum of the famous Serbian naturalist Josif Pančić, after whom it was named, is located at the Pančićev peak. The archaeological site "Nebeske stolice" (Sky chairs), where once stood an old Christian basilica, is located just beneath the Pančićev peak.
Its highest peak is the Pančić's peak that is 2,017 meters above sea level.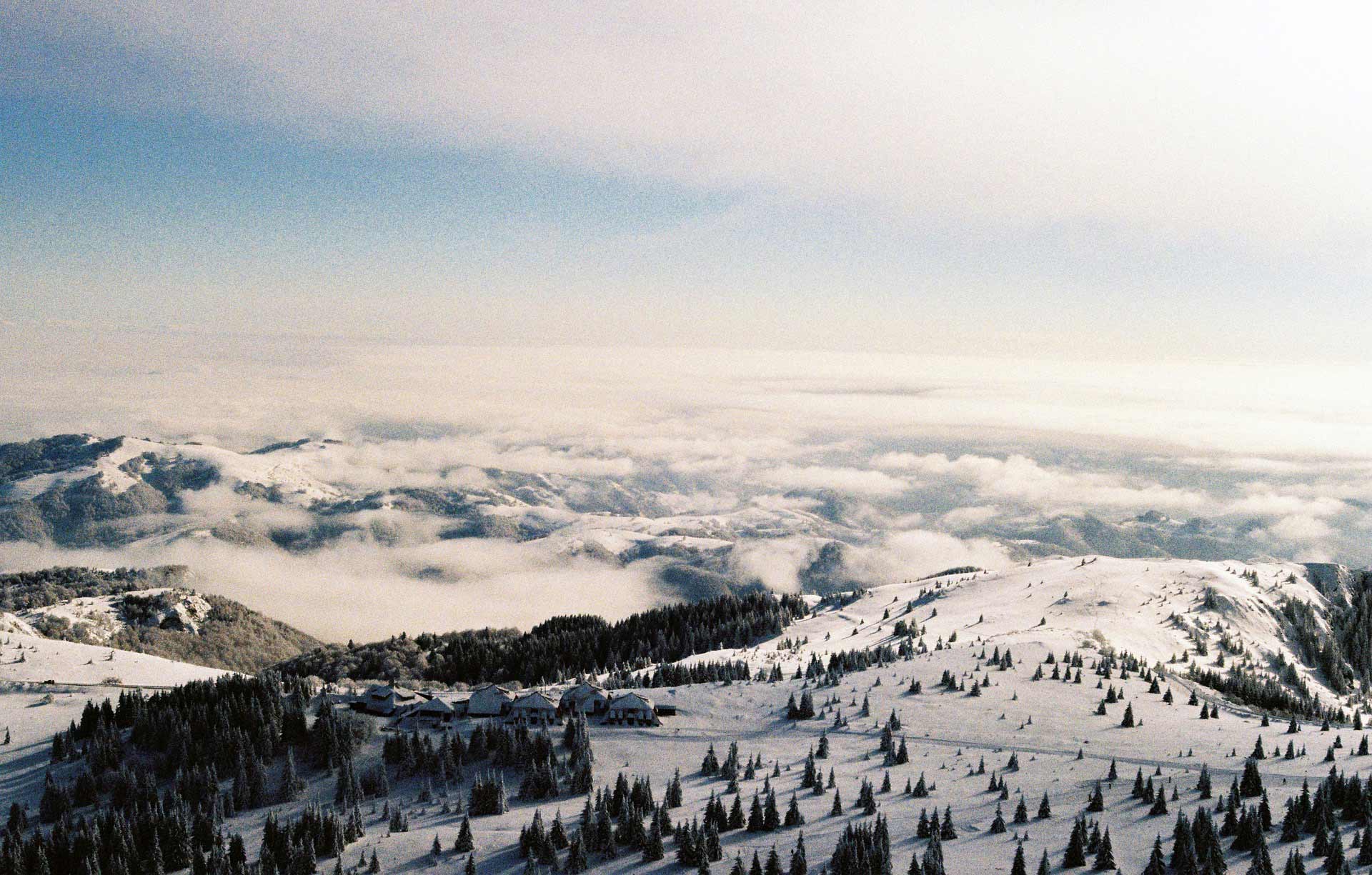 The tourist center Kopaonik opens its doors to visitors during warmer period of year as well and it has become one of favorite destinations for relaxation and recreation. Rich offer includes hiking and cycling tours, school of tennis, basketball, and horse riding. Numerous sport courts in Kopaonik are used by top sportsmen and Serbian national teams, but even you can play a match or two at these courts.
Kopaonik has two cold mineral water springs "Krčmar" and "Marine vode". The slopes of Kopaonik abound in thermo-mineral springs, thus no wonder that famous spas such as Jošanička spa, Lukovska spa and Kuršumlijska spa are located near Kopaonik mountain.
Ski center Kopaonik has more than 50 km of pistes for Alpine skiing and 12 km of Nordic skiing tracks, 6 of which are slalom and Giant slalom. The ski tracks have a total of 24 ski lifts with a capacity of 33.000 persons per hour. Night skiing, a snow park, off ski tracks and an availability of up to 97% of tracks covered with an artificial snow system rank Kopaonik among the best ski centers of Southern Europe.