Last night Kragujevac city was a host of a boxing spectacle. Our friends from Boxing Club Radnicki Belgrade came to settle a score with their great sports rivals and national squad colleagues from the club with the same name - Radnicki (from Kragujevac).
As usual, boxing spectacles like every other sports event during the COVID-19 crisis was without an audience. However, that didn't stop boxers from both teams to put up a helluva show. Congratulations to all participants at the boxing show in Kragujevac. Well deserved!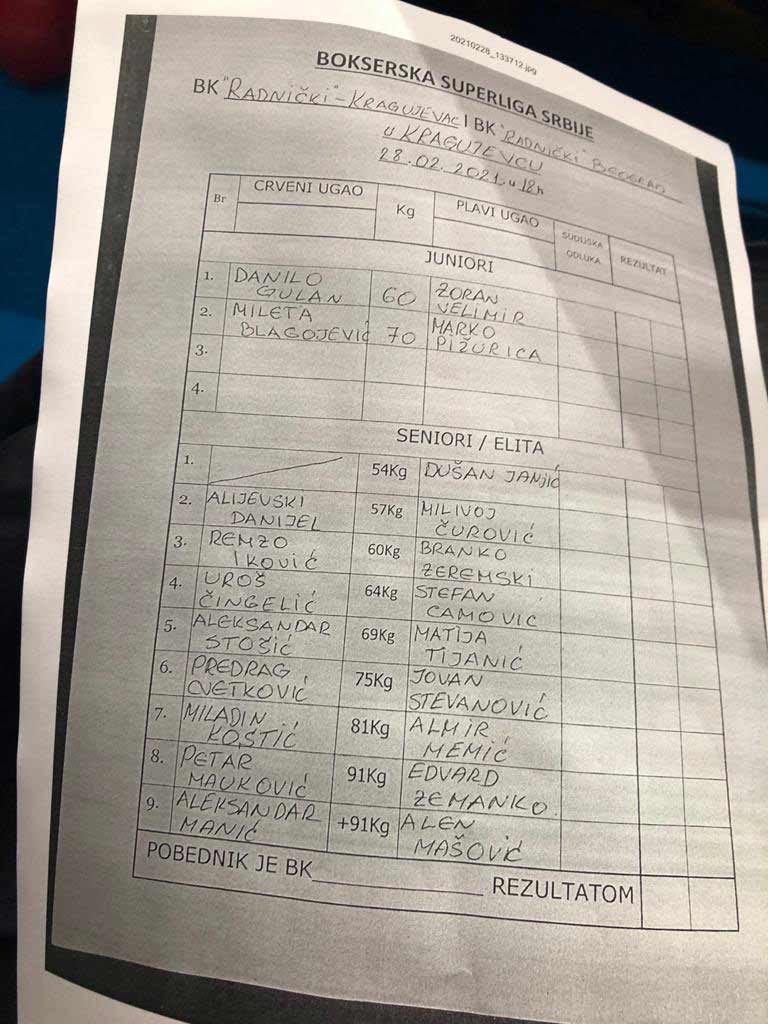 Our friends from boxing club Radnički Belgrade won a team victory with a total score of 18:4. One fight was particularly exciting. The match between young boxers and future stars Čingelić and Stefan Camović left everyone breathless. This fight in category to 64 kilos ended with a victory of Radnički Belgrade boxer Stefan Camović.
&nbsp
&nbsp
&nbsp
Click on the image in the gallery below to browse in fullscreen: