European Championship 2022: the final list of Serbian athletes
This year in August (11.08. -21.08) the European Championship is held in Munich. The event is designed as a counterpart to the Olympic Games and is a set of European championships in different disciplines that are held within the same event, instead of separately. This year, the event is special for both the German and the Serbian public. For the Germans, the event is special on a symbolic level: the European Championships are taking place in Munich, on the 50th anniversary of the Olympic Games. Accordingly, the largest number of events will take place in the Munich Olympic Arena.
For Serbia, i.e. the Serbian public, the pleasure is all of a sporting nature. Namely, in the 12 disciplines in which the best European athletes will compete, Serbia has as many as 14 representatives. Until recently, that number was 11, but three more Serbian athletes received an invitation at the last minute. Armin Sinančević and Asmir Kolašinac (shot put), Milana Tirnanić (100 meters), Lazar Anić and Strahinja Jovančević (long jump), Boško Kijanović (400m), Dragana Tomašević (discus), Elzan Babić (1500m), Luka Trgovčević (110m hurdles), Ivana Vuleta, Milica Gardašević (long jump), Adrijana Vilagoš (javelin throw), Angelina Topić (high jump), Anja Lukić (100m hurdles).

Already on the first day, in the afternoon session, Sinančević and Kolašinac will have the opportunity to adorn themselves with a medal in case they pass the morning qualifications. Assuming that all Serbian athletes pass the qualifications, Anić and Jovančević will have the finals on the second day, just like Tomašević. Kijanović and Trgovčević will run their final races on the third day of the tournament. On the fourth day, Vuleta and Gardašević will try to the European podium with their jumps. On the fifth day, Serbian athletes will not participate in the finals but, currently the most popular face of Serbian athletics, Angelina Topić, will play in the qualifiers. On the sixth day, Vilagoš will throw the javelin in the final, and on the seventh day, Topić and Lukić will try to bring Serbia a medal.
We wish luck to all Serbian athletes. We will inform you about their placements.
Atlex has compiled the final list of our participants with the dates of their performances, and we are show it here in its entirety.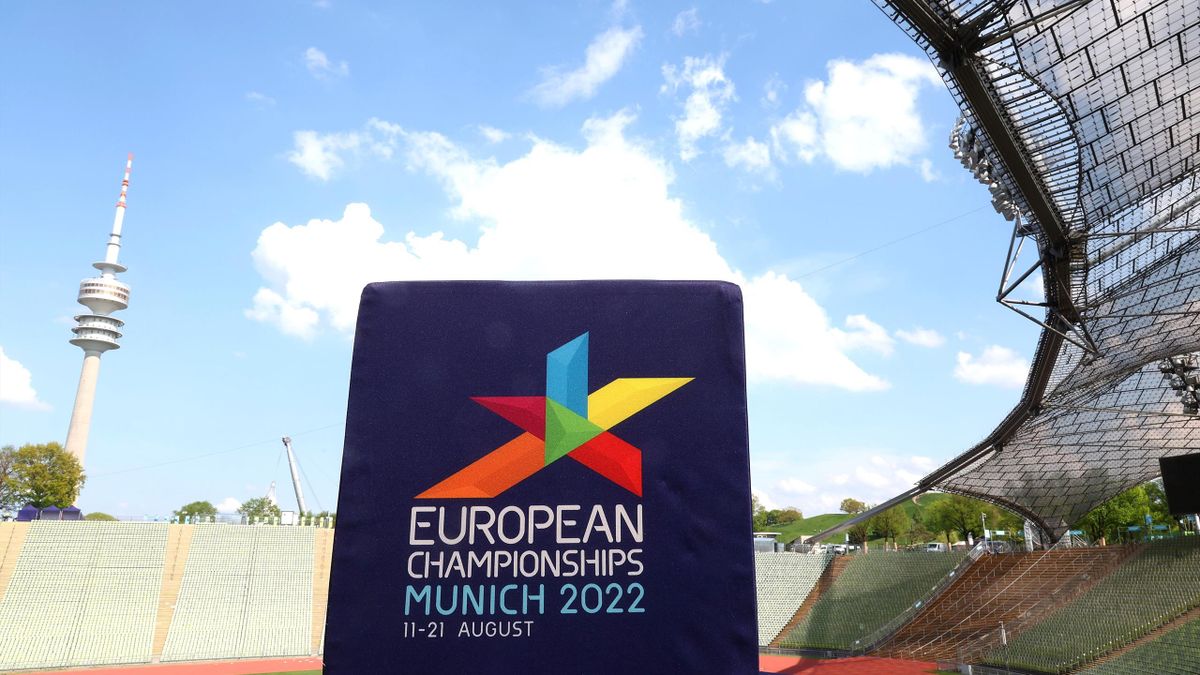 Day 1 – August 15, Monday
10:00 - Armin Sinančević / Asmir Kolašinac – shot put Qualification
11:05 - Milana Tirnanić - 100m qualification
12:10 – Lazar Anić / Strahinja Jovančević – long jump qualifications
19:00 - Boško Kijanović - 400m qualification
19:25 - Dragana Tomašević - Disc qualification
20:15 – Elzan Bibić – 1500m qualification
20:58 – Armin Sinančević / Asmir Kolašinac – shot put FINALS
Day 2 – August 16, Tuesday
09:35 – Luka Trgovčević – 110m hurdles qualification
09:50 - Ivana Vuleta / Milica Gardašević – long jump qualifications
12:25 - Boško Kijanović - 400m semi-final
20:27 – Lazar Anić / Strahinja Jovančević – Long jump FINALS
20:35 – Milana Tirnanić – 100m semi-final
21:02 - Dragana Tomašević - Disc FINALS
21:08 – Elzan Bibić – 5000m FINALS
22:25 – Milana Tirnanić – 100m FINALS
Day 3 – August 17, Wednesday
20:30 – Luka Trgovčević – 110m hurdles semi-final
21:43 – Boško Kijanović – 400m FINALS
22:22 – Luka Trgovčević – 110m hurdles FINALS
Day 4 – August 18, Thursday
09:00/10:15 - Adriana Vilagoš - Javelin qualification
20:58 – Ivana Vuleta / Milica Gardašević – long jump FINALS
21:05 – Elzan Bibić – 1500m FINALS
Day 5 – August 19, Friday
10:05 - Angelina Topić – high jump qualification
Day 6 August 20, Saturday
20:25 - Adriana Vilagoš – javelin FINAL
20:43 - Anja Lukić - 100m hurdles qualification
Day 7 – August 21, Sunday
19:05 – Angelina Topić – high jump FINALS
19:10 - Anja Lukić - 100m hurdles semi-finals
20:45 - Anja Lukić - 100m hurdles FINALS