Chess Olympiad in Chennai (India) - The results are excellent, the impression is even better
Yesterday, the last, 11th round, of the 44th Chess Olympiad was played in Chennai, in which the men's and women's chess teams of Serbia participated. In the final ranking, the women's national team took a high 13th place in the competition of 162 teams, and the men's national team took 20th place in the competition of 188 teams. Results are satisfying, knowing that both teams finished the tournament in positions better than their starting positions (female chess players starting position 18, male chess players starting position 23). The Chess Federation of Serbia agrees: the results are excellent, and the impression is even better.
In the final standings in the women's competition, the first place was shared by Ukrainian and Georgian women with 18 match points, but after applying additional criteria, Georgia took second place. The third were Indian women. The World Rapid Champion, Abdusatorov, led his Uzbekistan team to first place. Like the case of female chess players, in the open championship we witnessed the division of first place between Uzbekistan and Armenia, which, after applying additional criteria, took second place. The second Indian team finished third in the tournament.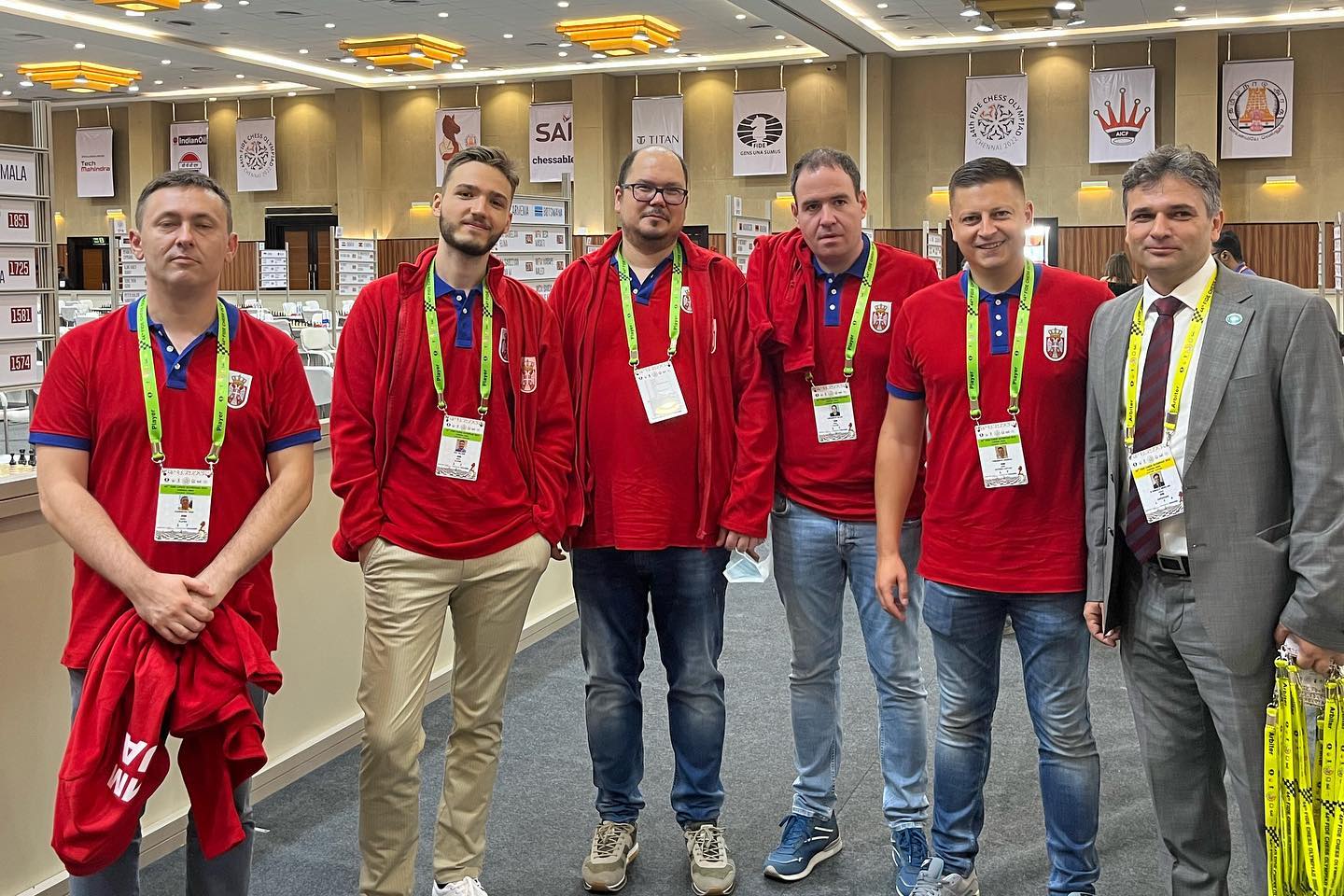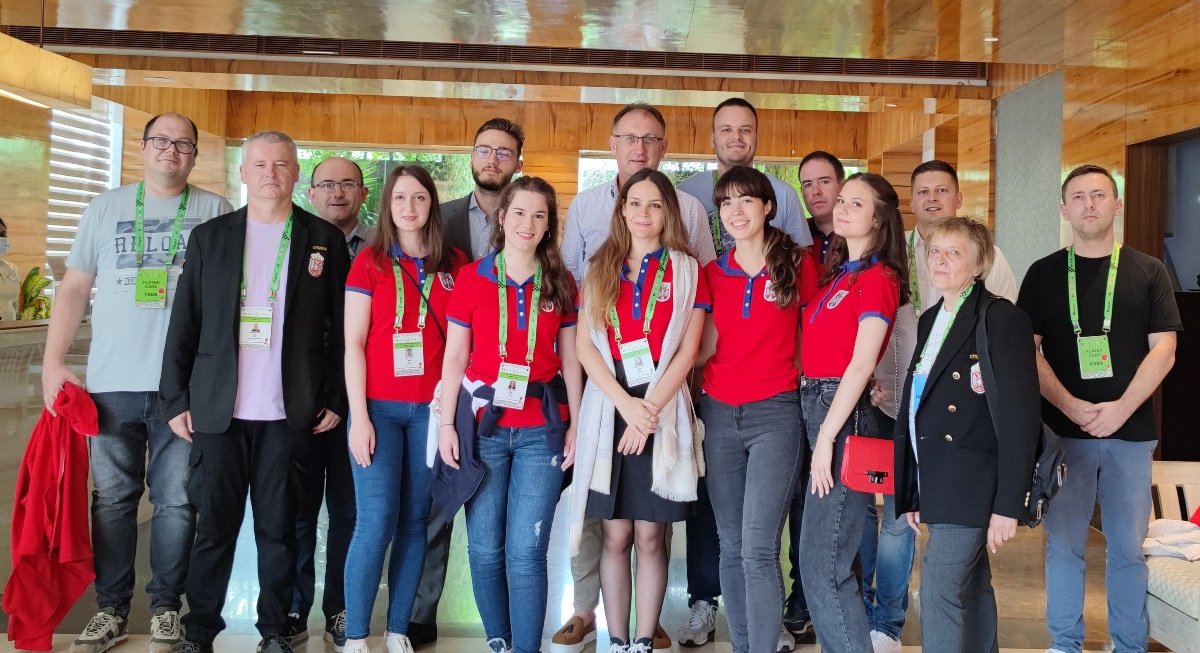 The tournament was full of surprises, at least when it comes to matches with a clear favorite. One of those surprises was prepared by Aleksandar Inđić, who tied with the Dutchman Anish Giri. We saw that chess can be a team game in the match between Serbia and Poland, whose starting position was fifth place. Indjić managed to draw with Krzysztof Duda, one of the best chess players at the moment, and that draw was used by our representative Robert Markus, who defeated Kaczper Piorun. In that match, Ivić drew with Wojtaszek, and Perunović with Bartel, which was enough for a big and unexpected victory.
Under the leadership of coach Irina Čoluškina and coach Zoran Arsović, the chess players who performed for our national team are:
Teodora Injac
Tijana Blagojević
Jovana Erić
Marina Gajčin
Adela Velikić
For the men's national team, under the leadership of coach Miodrag Perunović, the following players performed:
Aleksandar Indjić
Velimir Ivić
Robert Markuš
Ivan Ivanisevic
Miloš Perunović
Click for Serbia will continue to follow Serbian chess players. With the efforts of the Chess Federation of Serbia, great talent and tireless work of our players, we are sure that this generation can return Serbia to the very top of world chess.