We Behave Super Because...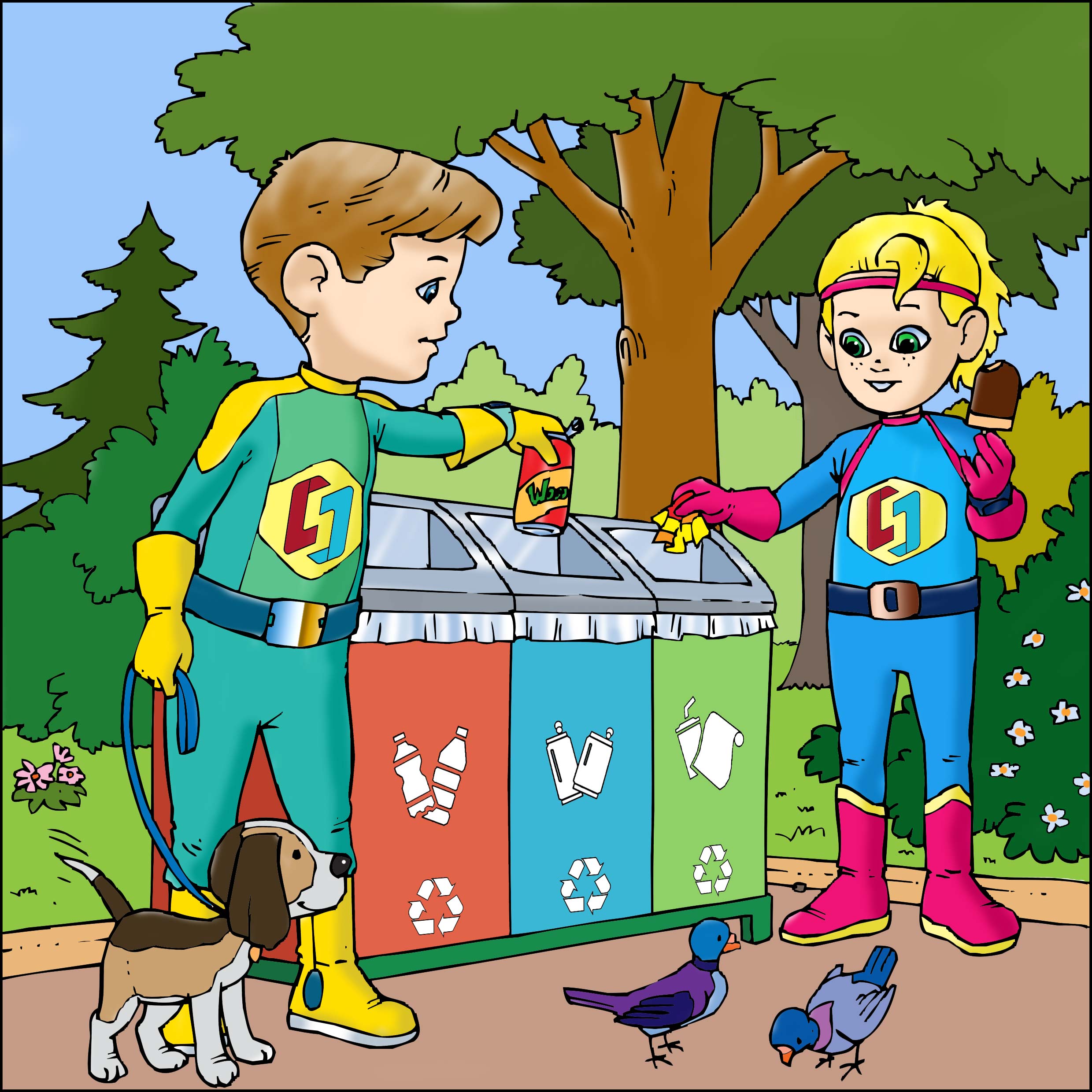 We always clean up after ourselves and throw the garbage in the bin! If possible, we sort the garbage into containers - this makes recycling easier.
We do not pick planted flowers! If we all picked "just one" flower, we would no longer have colorful parks!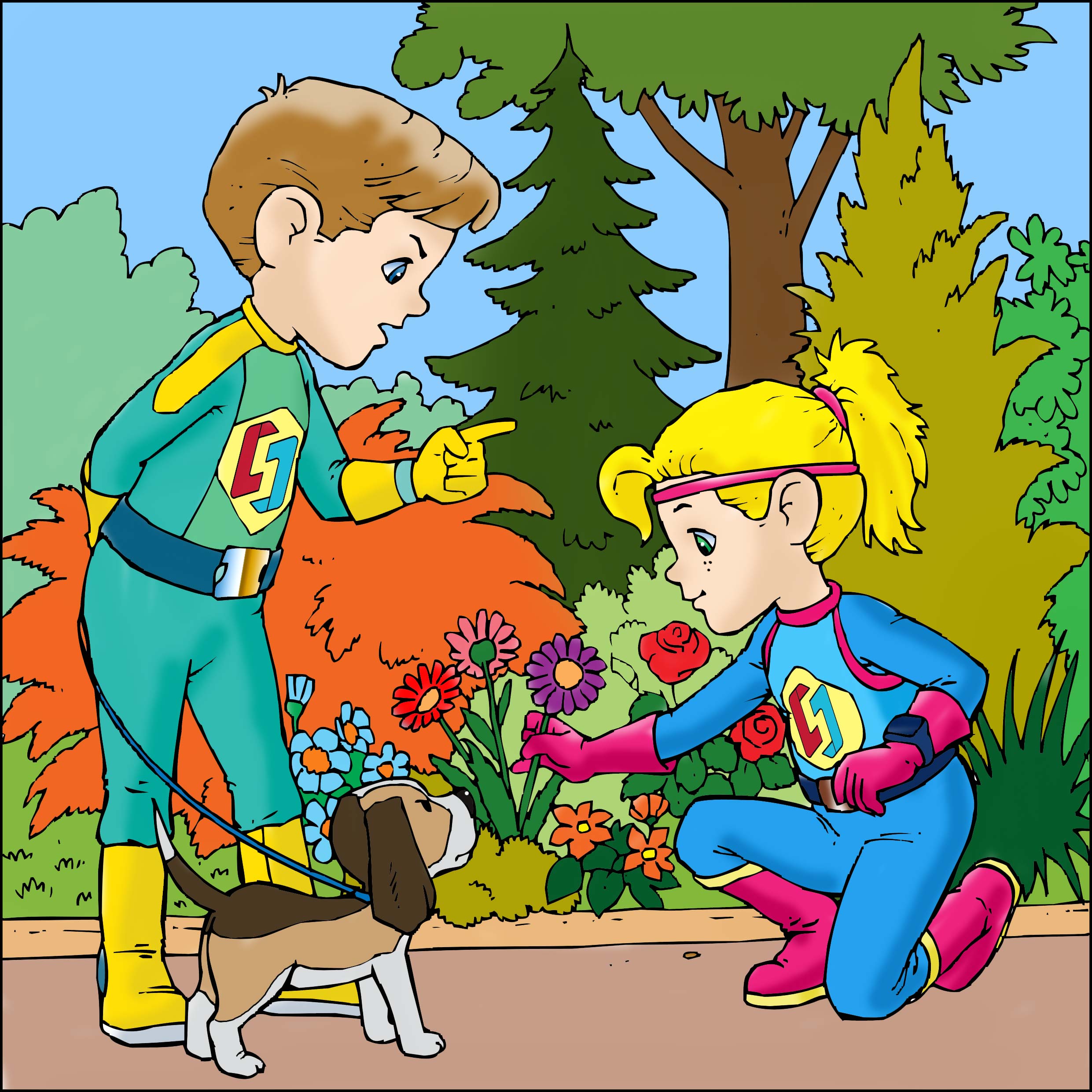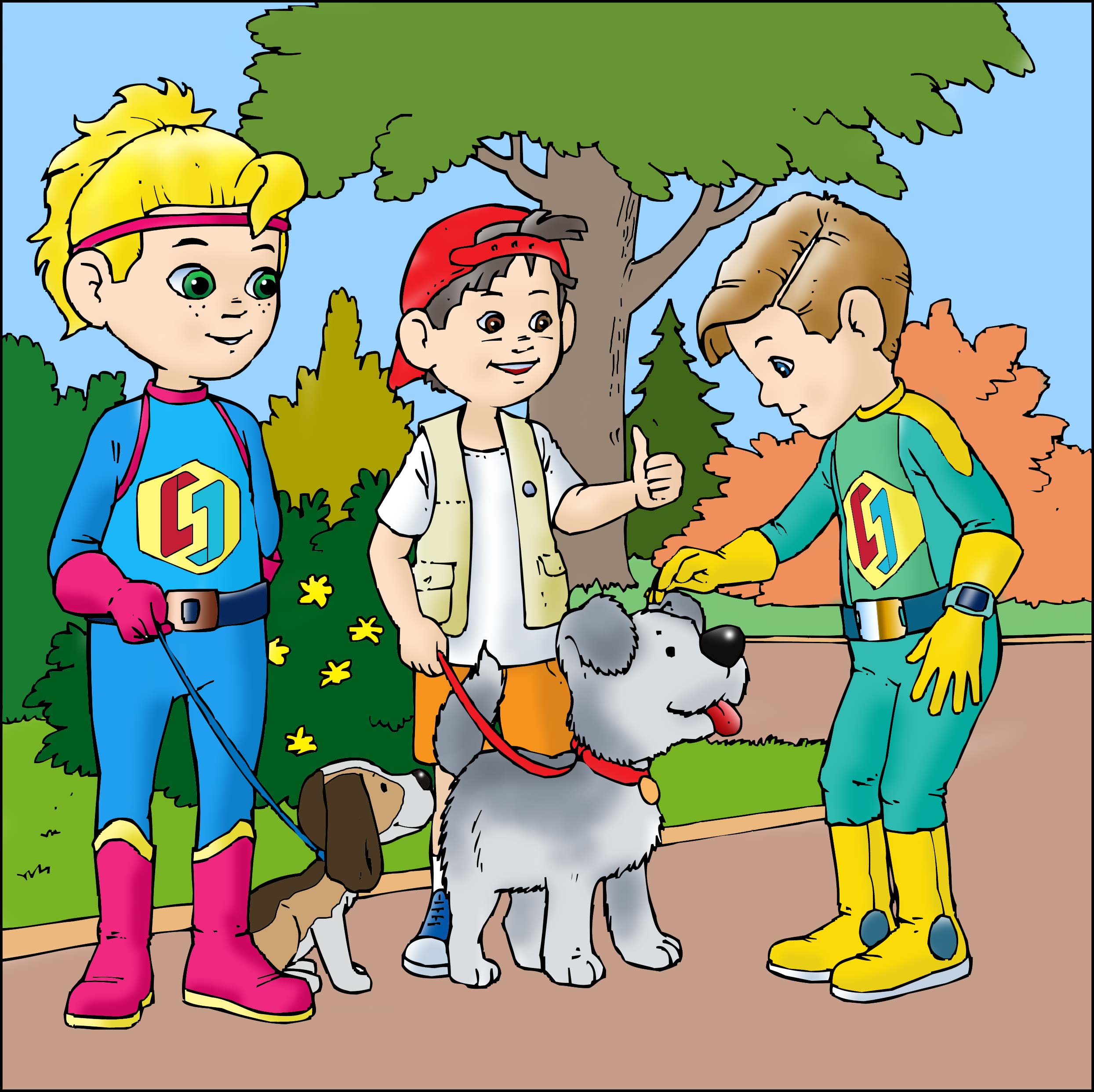 We do not play with other people's pets without the owner's permission!
We are responsible for our pets, and we clean up after them!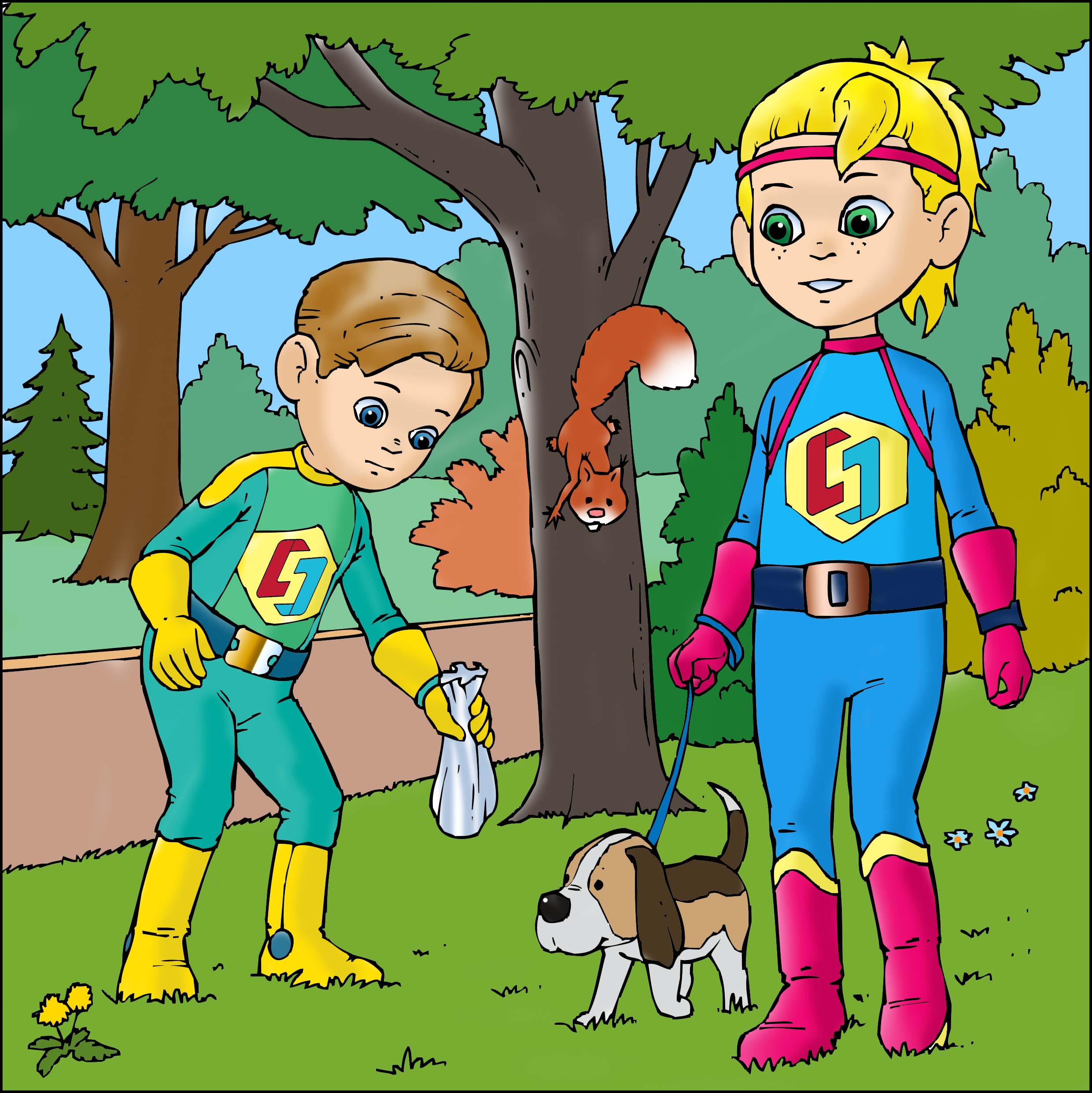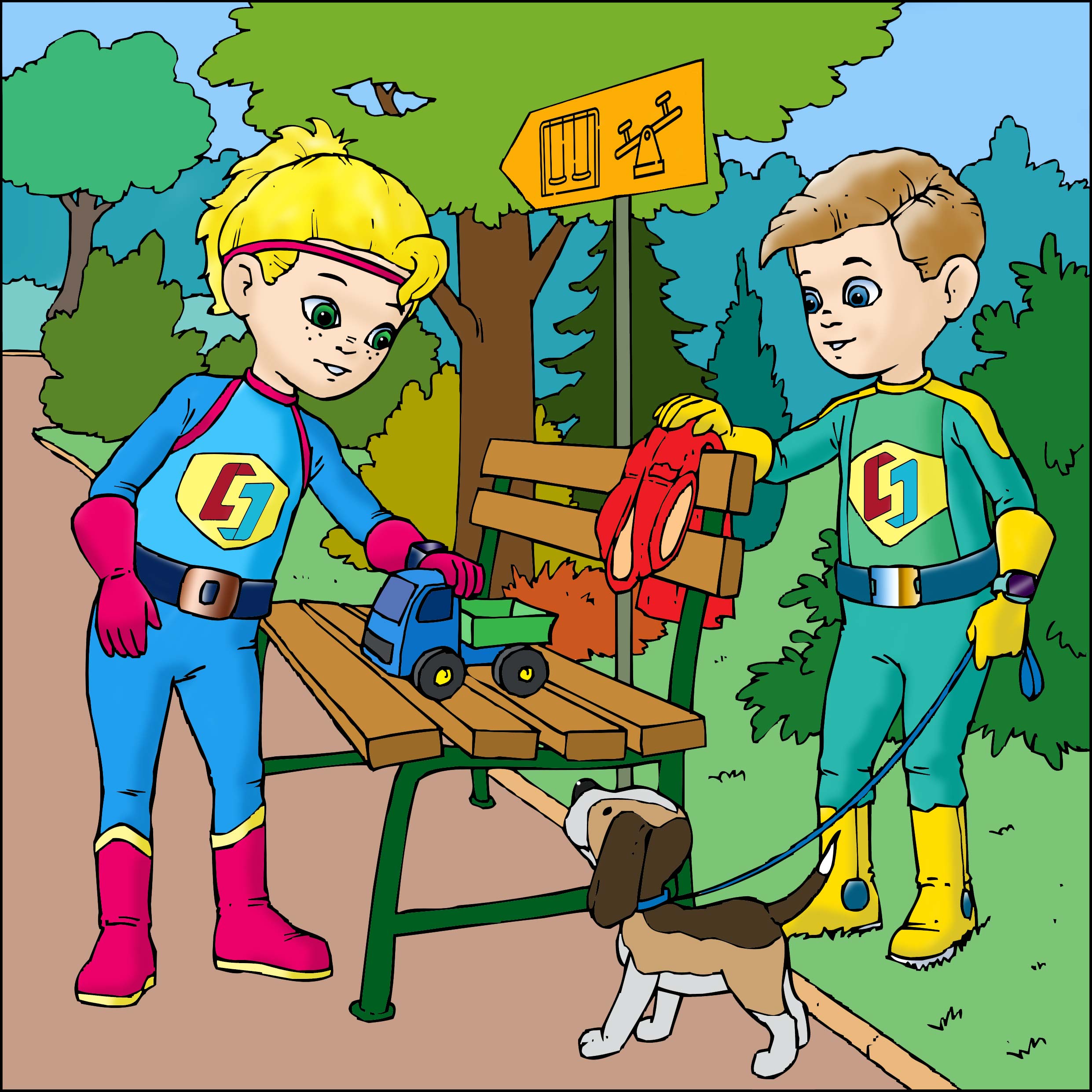 We don't come home with other people's toys or things we find in the park.
We start eating only when the food is served to everyone.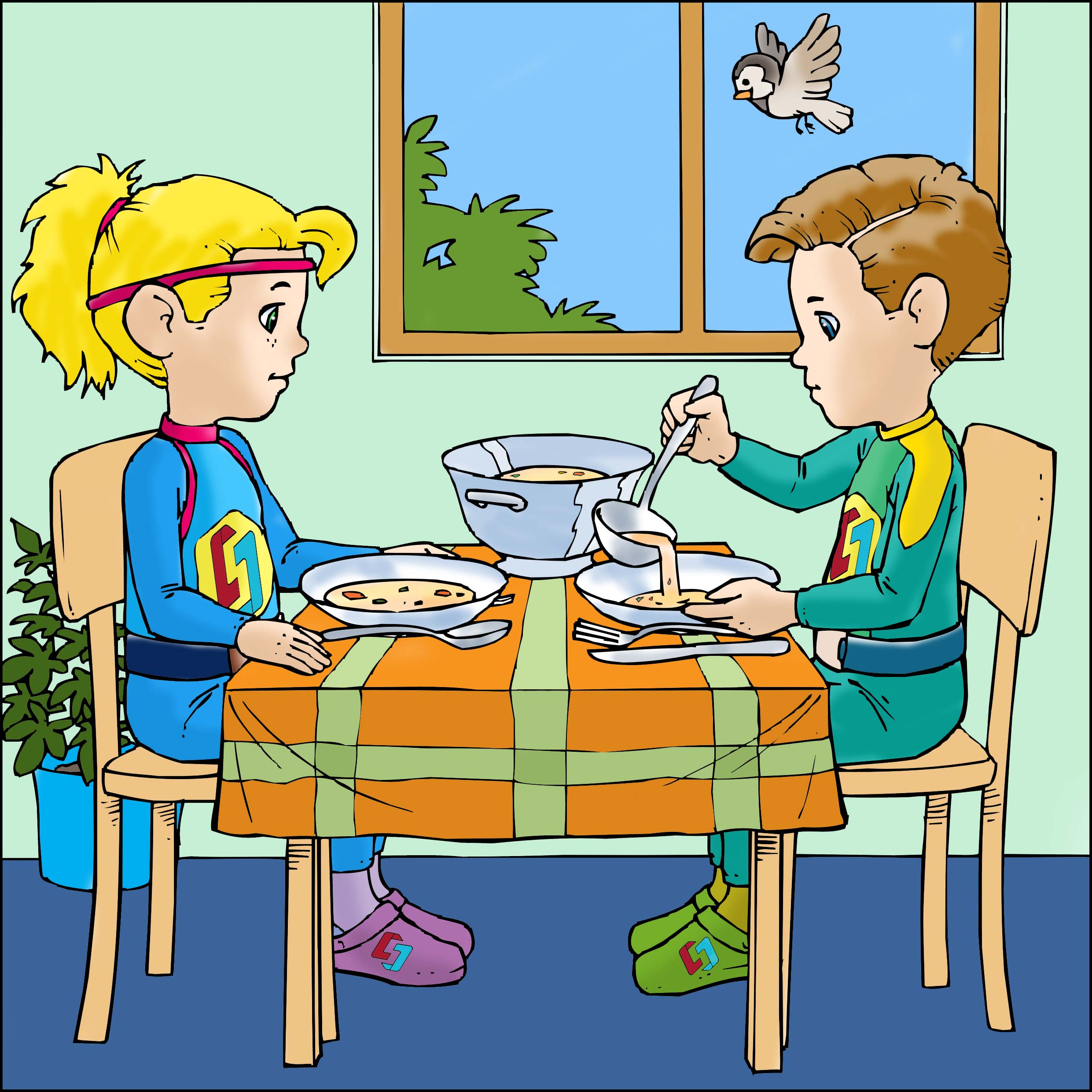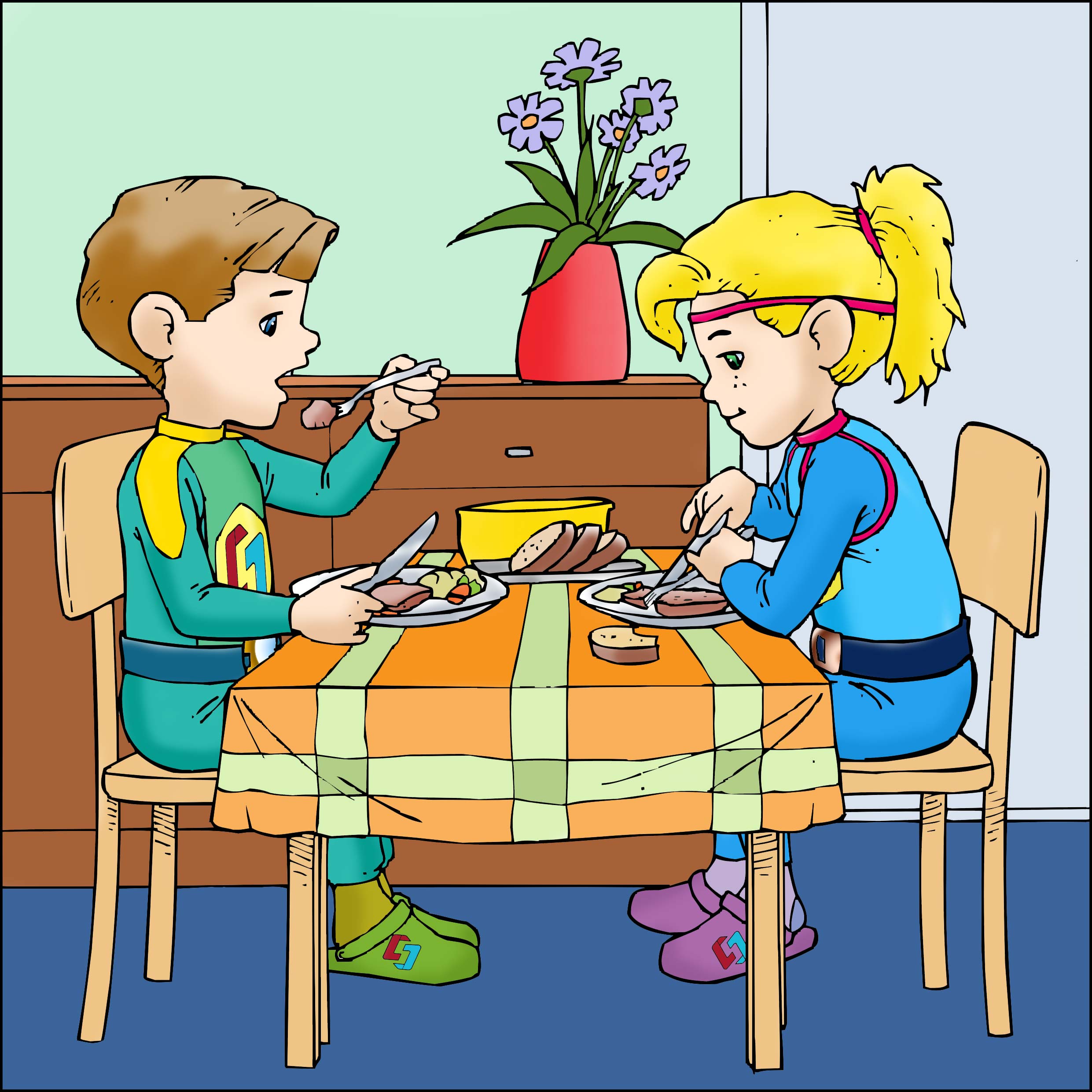 We sit upright, and we keep our elbows of the table.
We don't swing on the chair. It could be dangerous.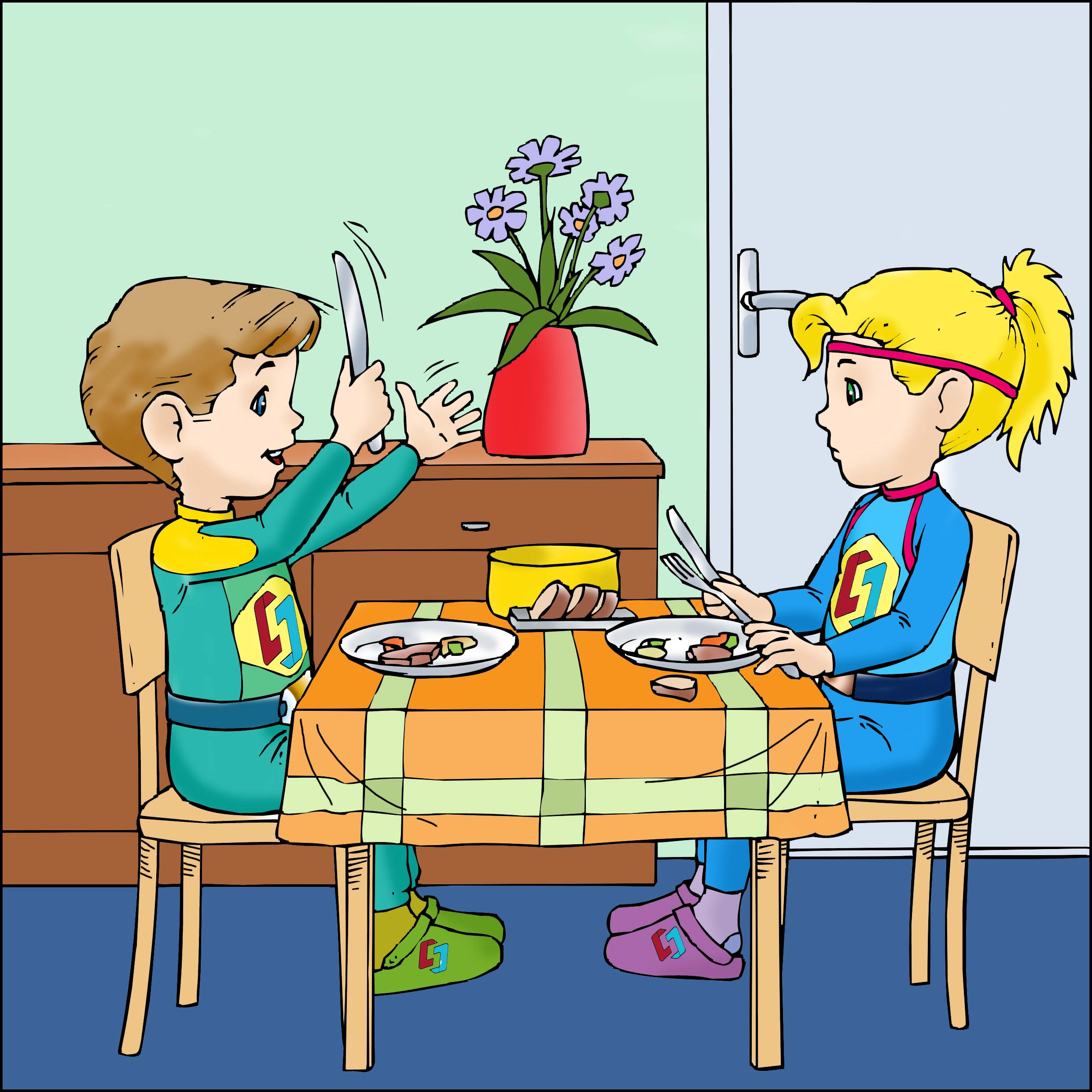 We don't play with knifes. We know what cultery is for.
We use a napkin to wipe our mouth, not our sleeve.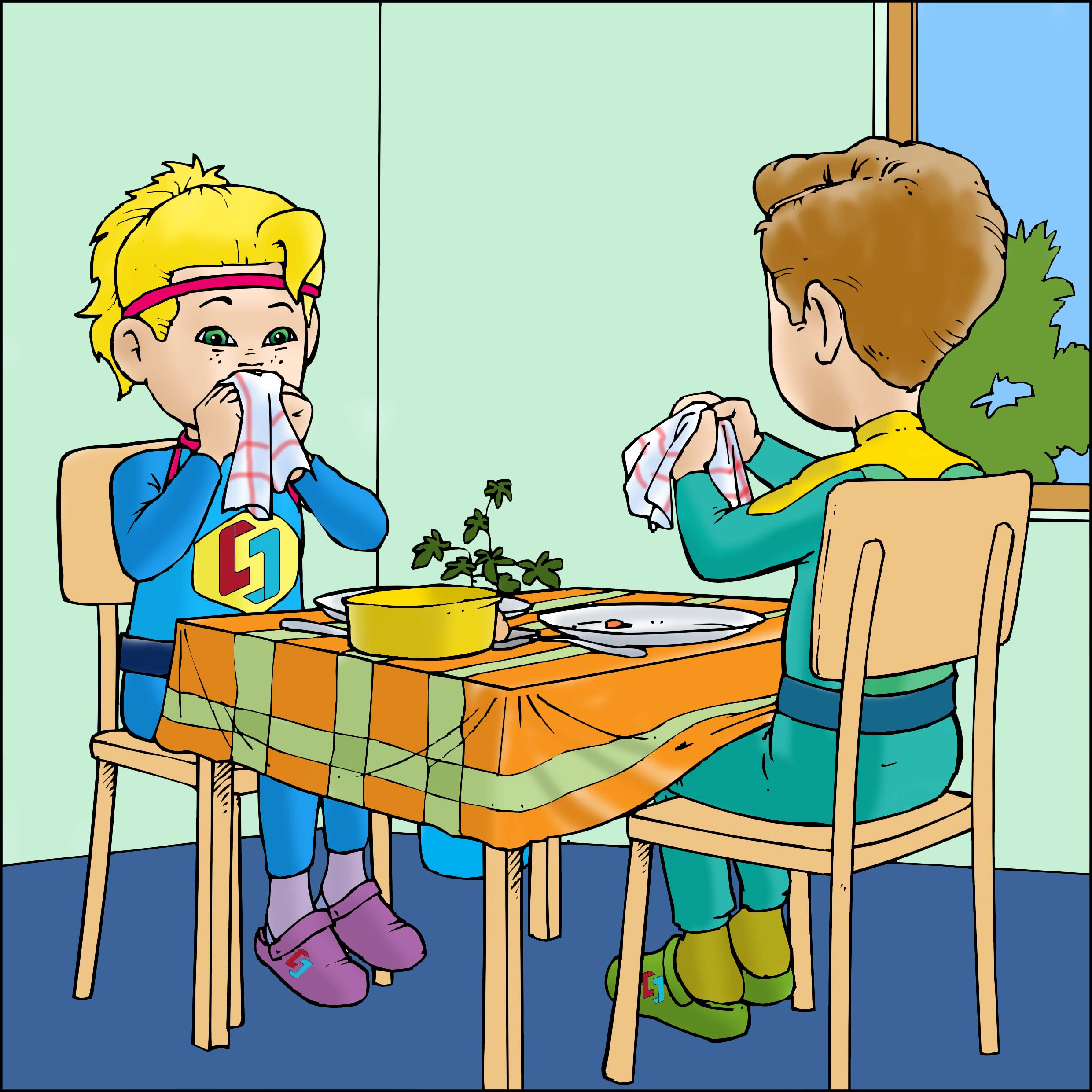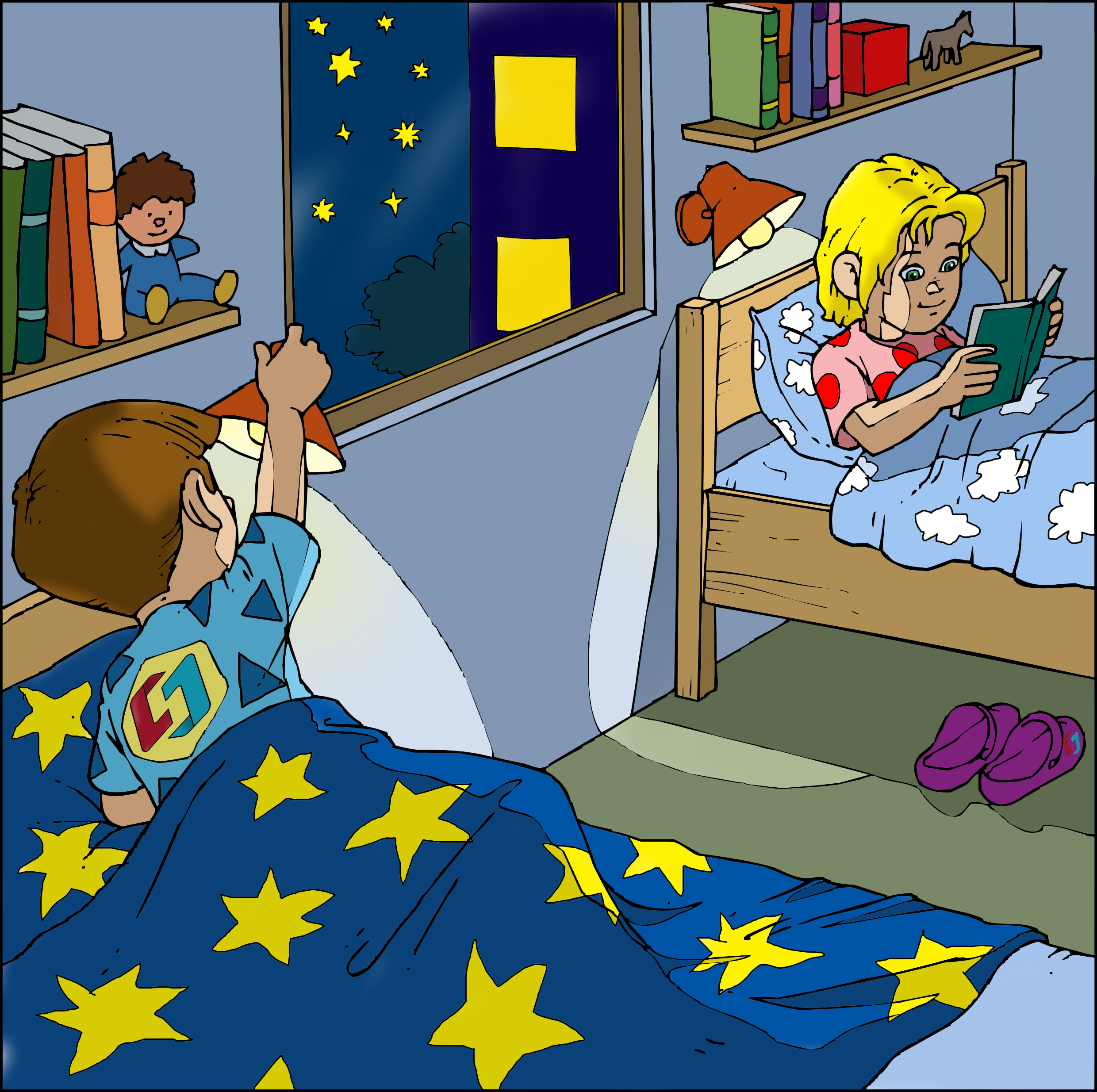 Before we go to sleep, or when we are the last to leave the room, we turn off the light. This is how we save energy and take care of the environment.
We respect the house rules and do not listen to the music too loud.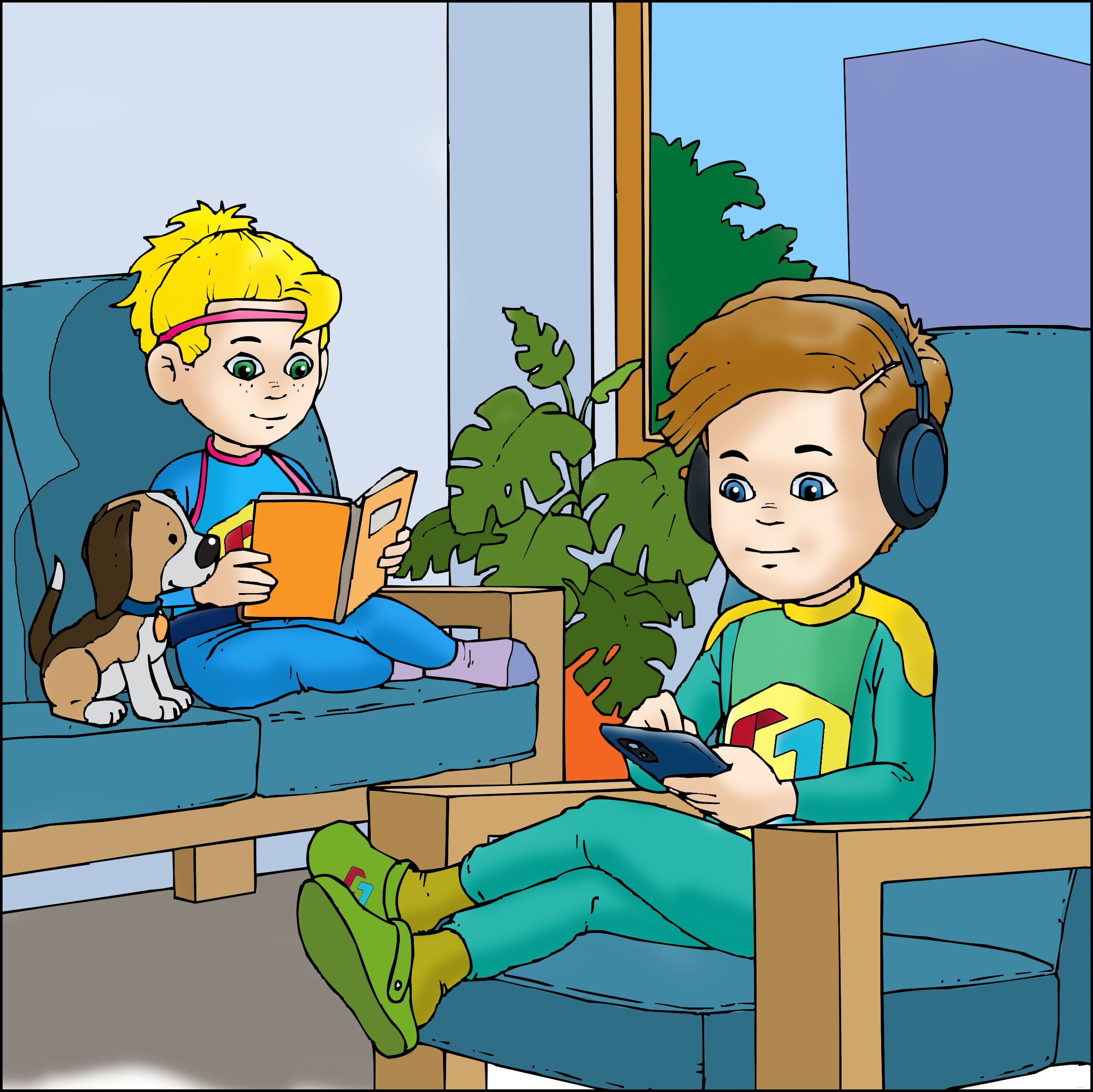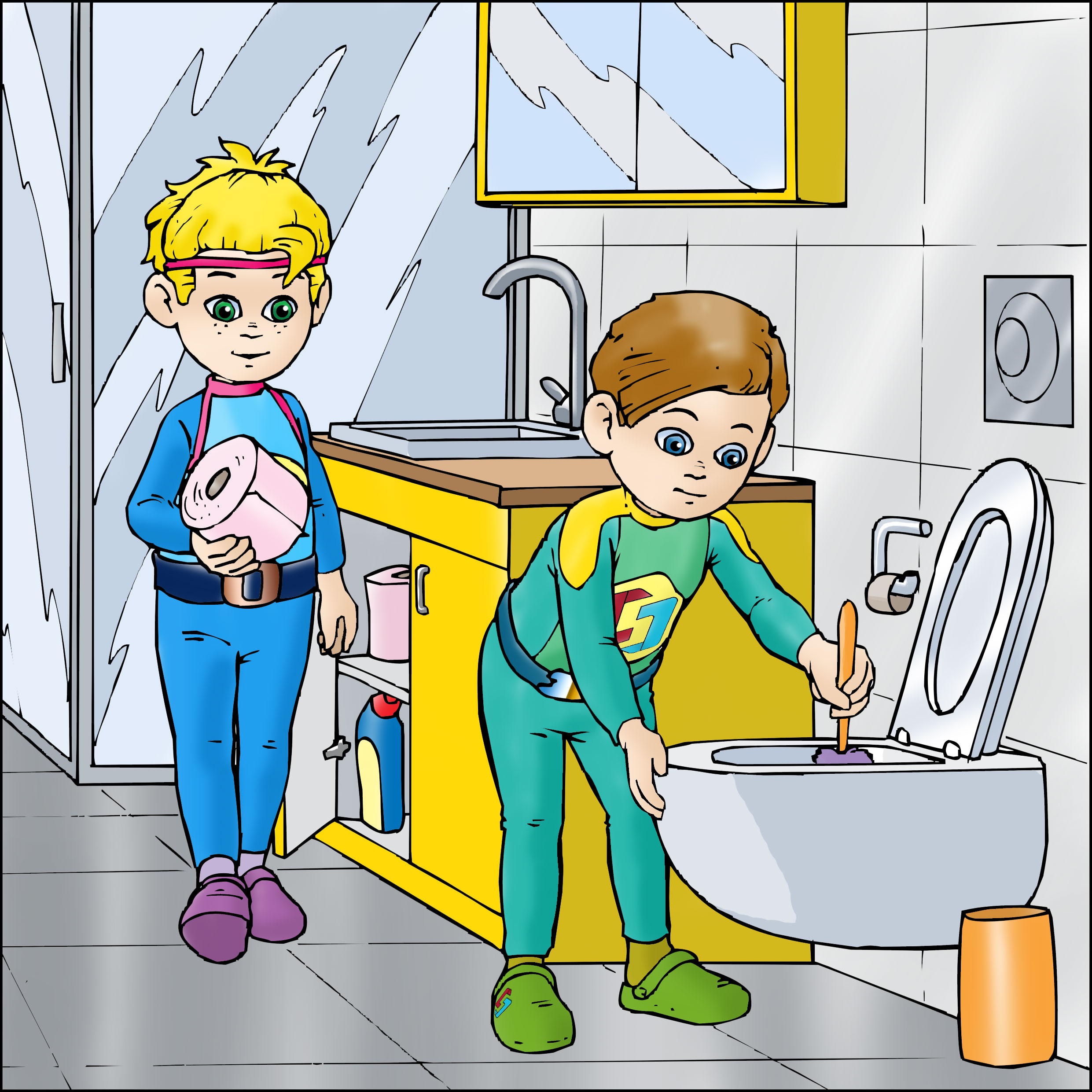 We make sure that the toilet is left clean after we use it. We expect the same from the others.
We help the houshold with household chores - someone wipes the dust, someone takes out the garbage. Together we clean the house faster and easier.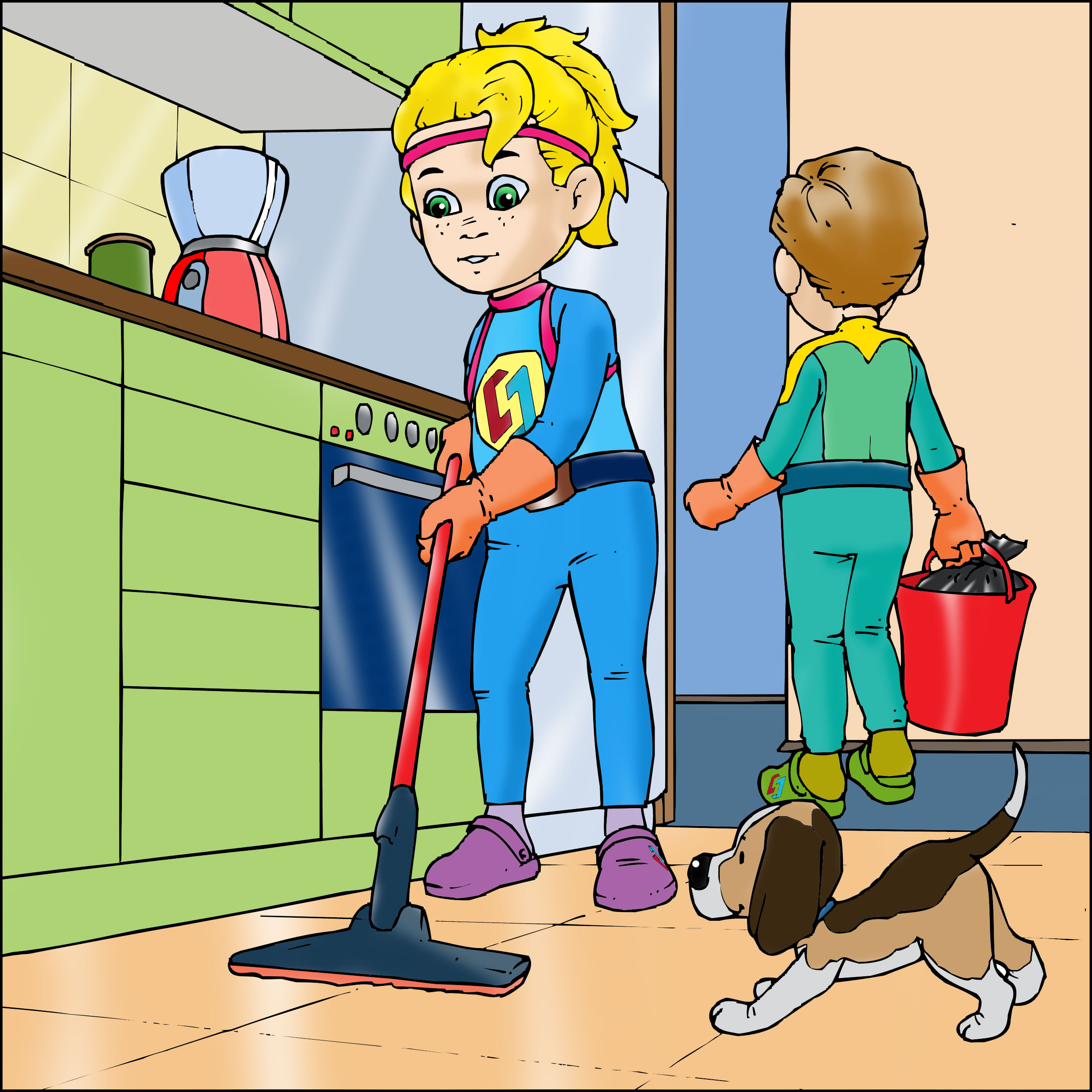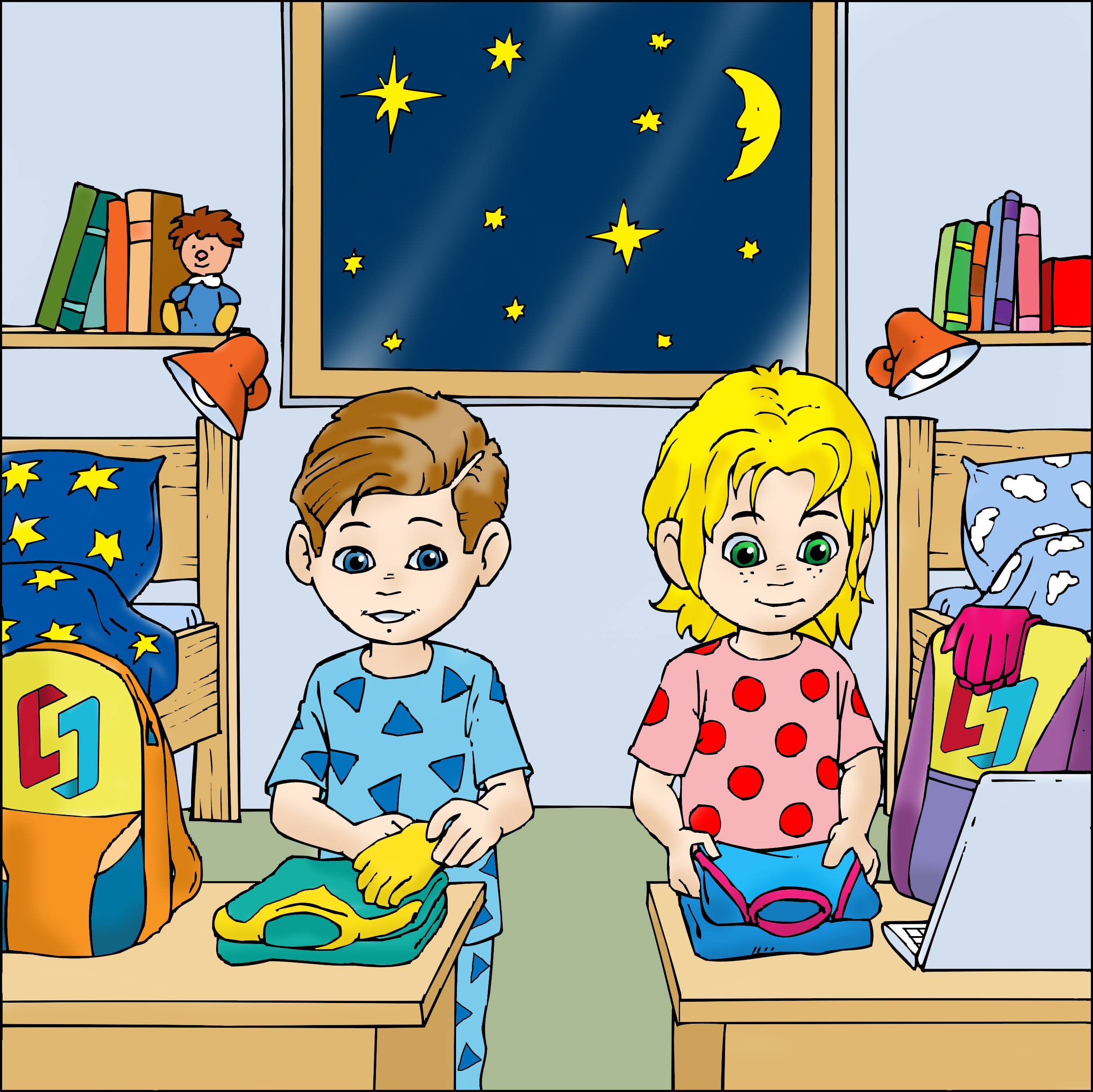 We prepare our clothes and textbooks for school before going to bed. That way we can sleep a little longer in the morning.
When we get home, we take off our jackets and shoes and wash our hands immediately.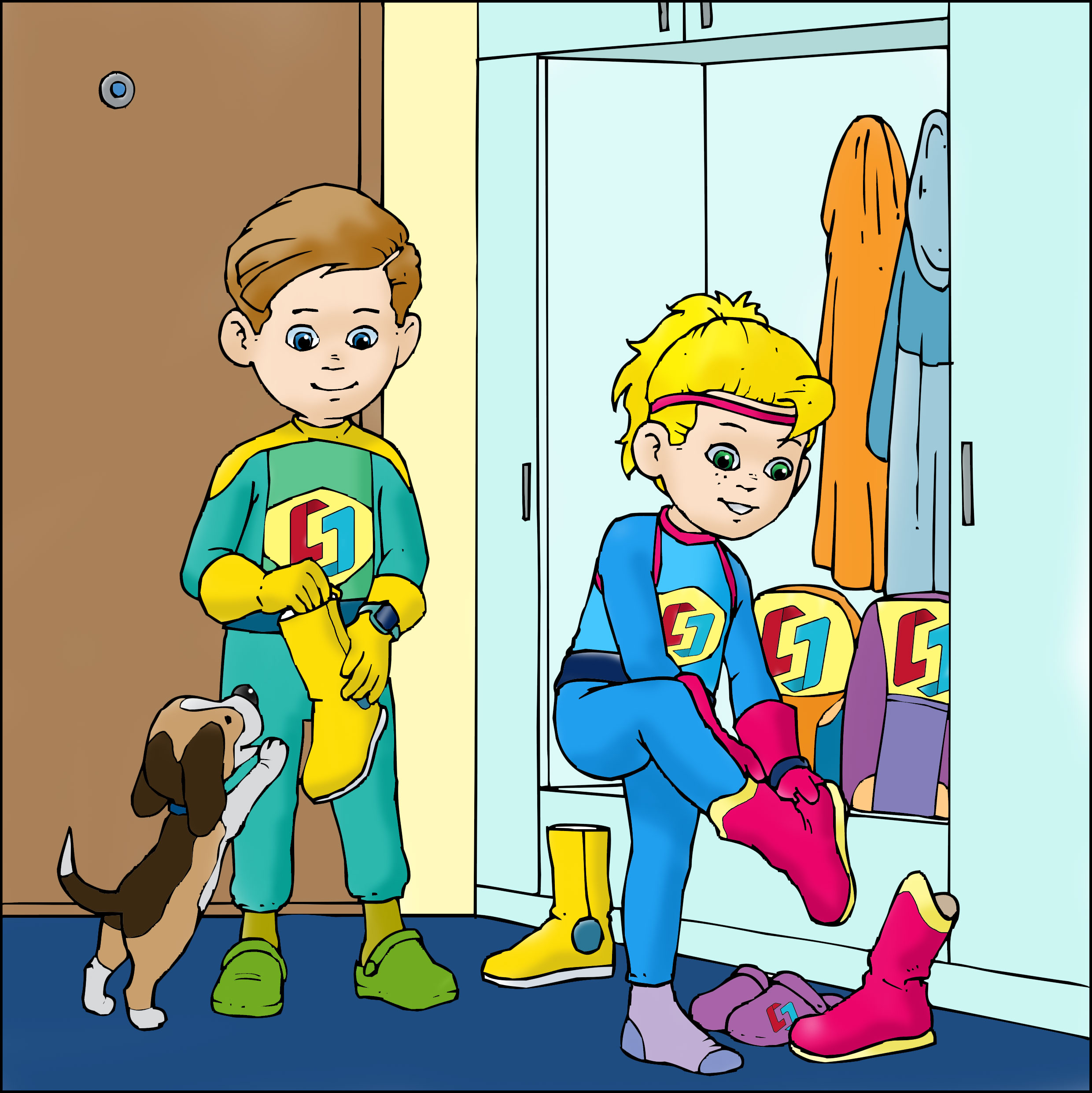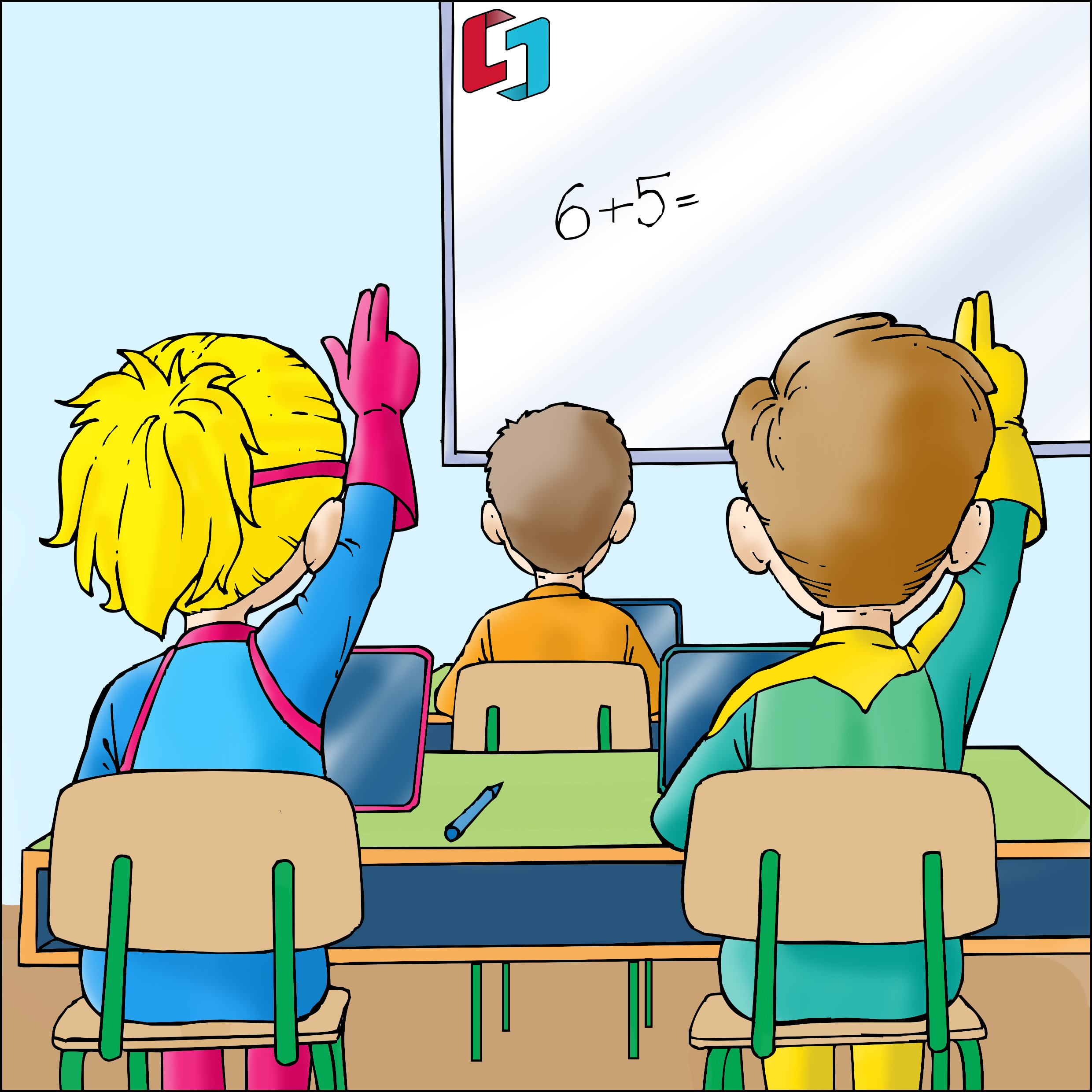 Whenever we want to say or ask something, we raise a hand.
We do not interrupt our friends when they are speaking. There is enough time for everyone to speak their mind.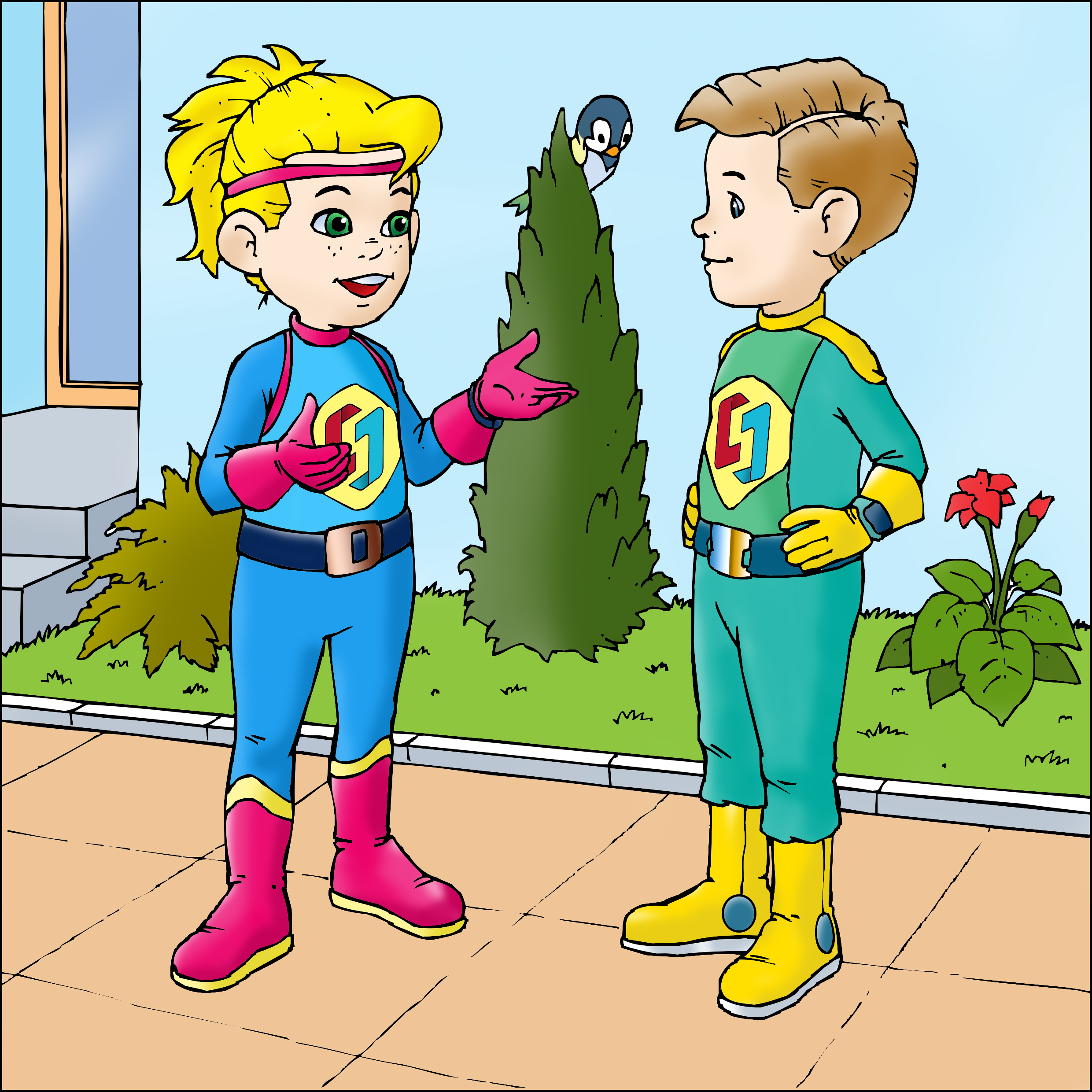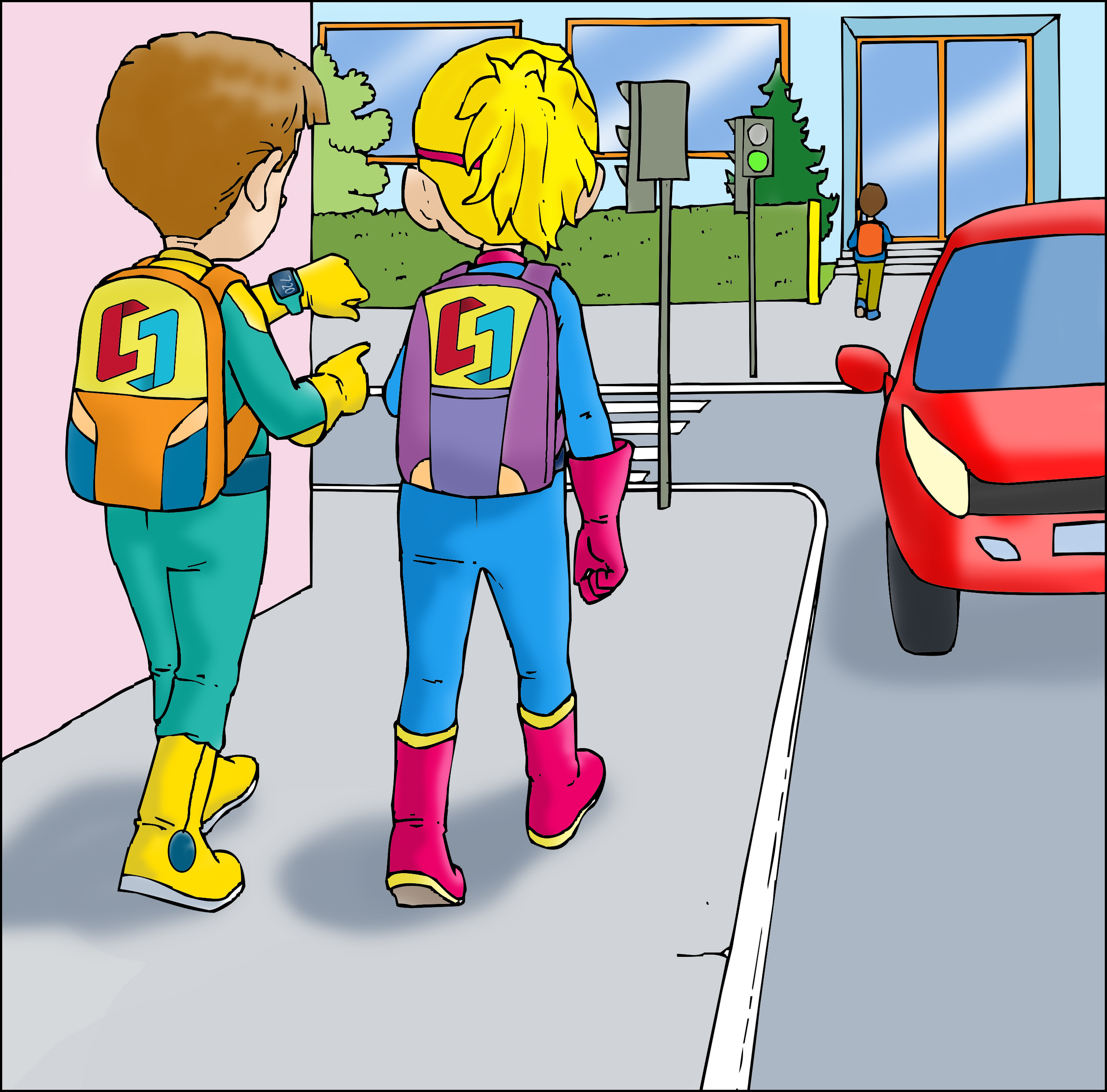 We are never late for school, neither when we come in the morning nor when coming back from breaks.
We wash and, if needed, disinfect our hand before a lunch break.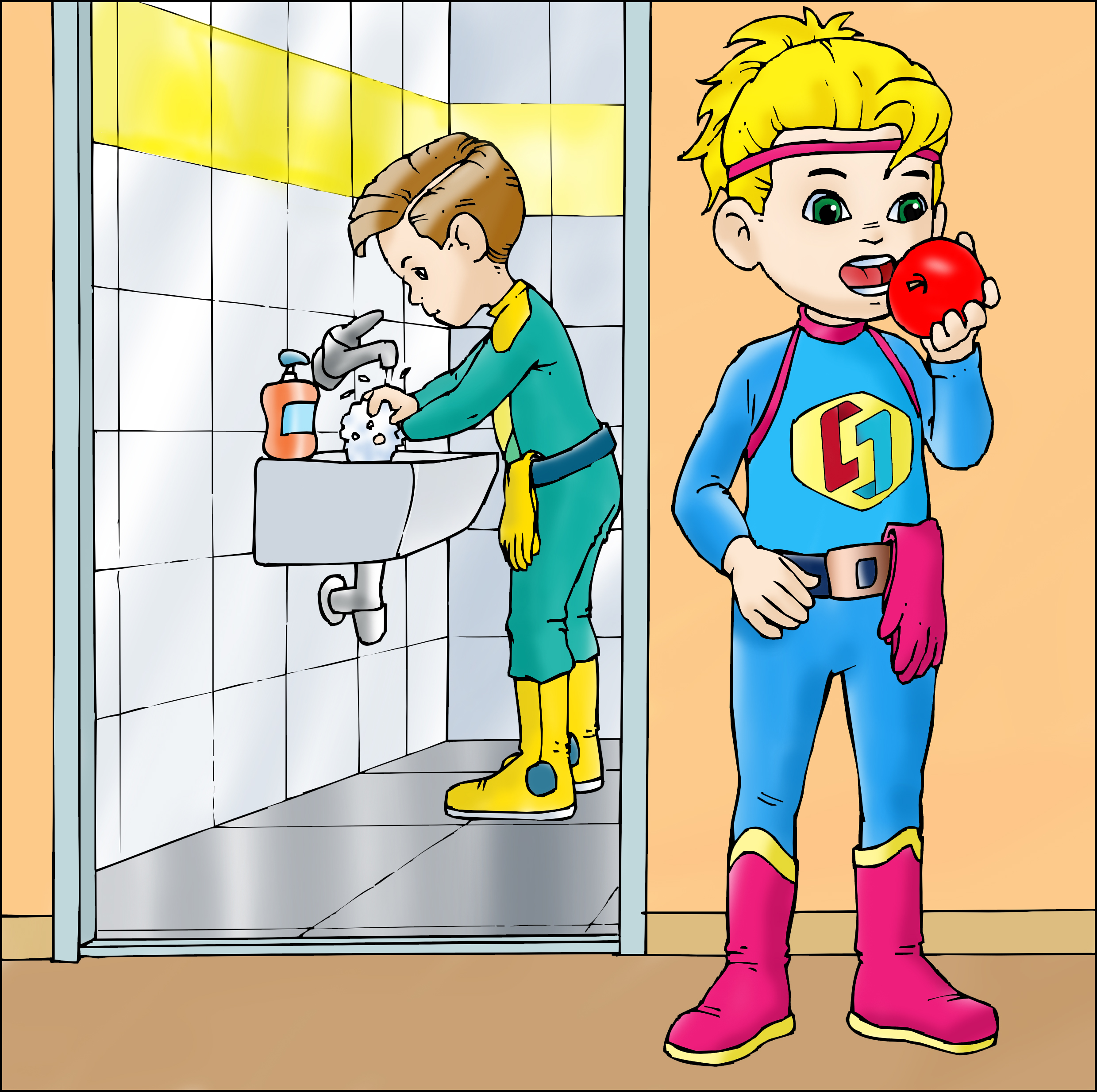 We are preparing a lot of interesting material. Stay tuned!