How to become a superhero of super behavior
As part of the educational projects, "Click for Serbia" has made a Bon Ton book and Bon Ton coloring book, which you can order by submitting a contact form on our website. After receiving an automatic confirmation of subscription, "Click for Serbia" will send you an electronic version of the book and coloring book as soon as possible.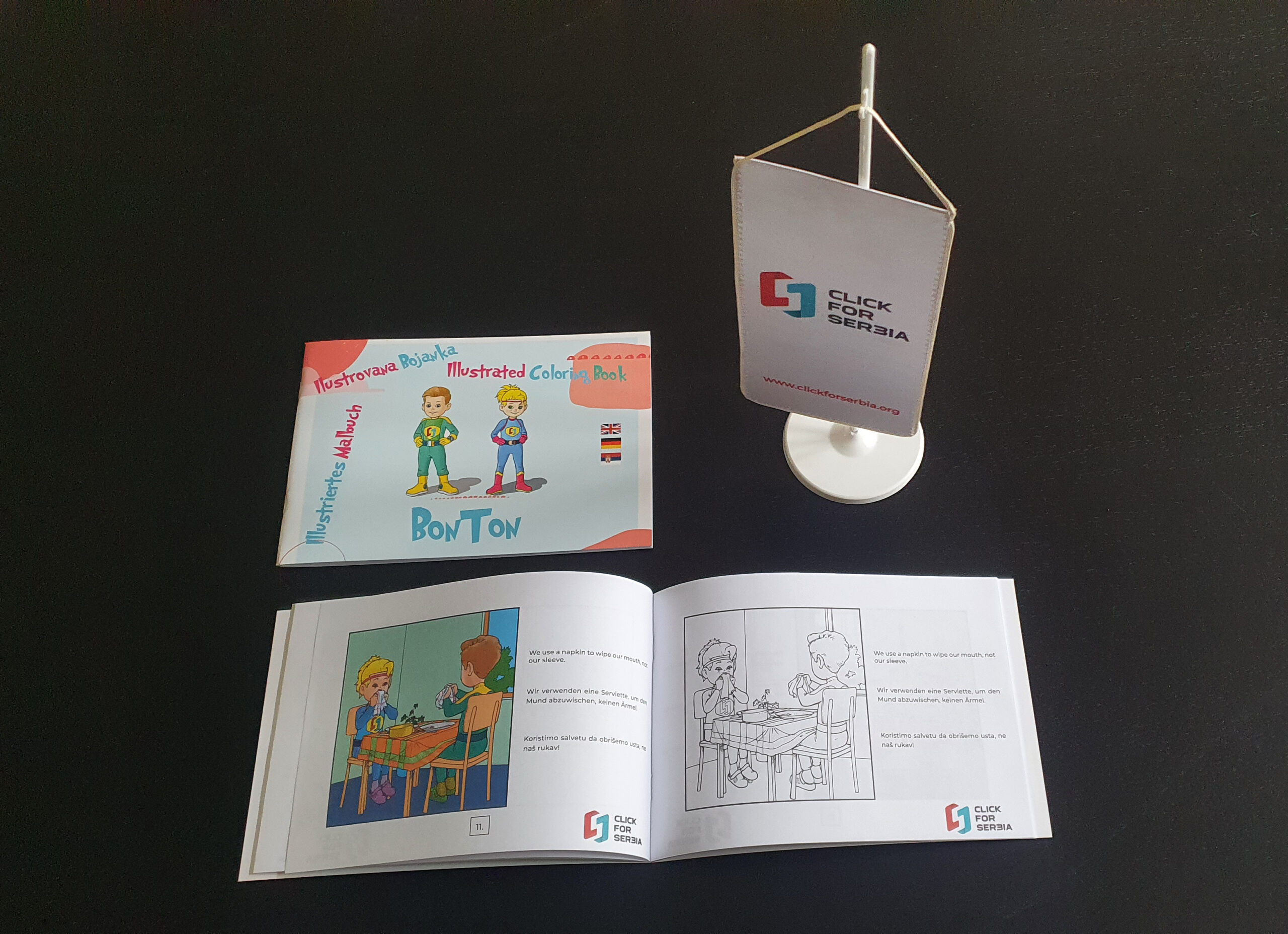 The book "How to become a superhero of super behavior" is trilingual, and the rules are written in Serbian, English, and German. You can see it here.
"Click for Serbia" desires that this educational book and coloring book reach as many of our youngest fellow citizens as possible. The book was already placed in our New Year and Christmas gifts and gifts of our partners.
We started with publishing the parts of our Bon Ton already in September, talking about the rules in the classroom. Over the next three months, we published three more parts, covering behavior at home, at the table, and in a park. Having in mind the great response in the book and coloring book "How to become a superhero of super behavior", we decided to offer the same content in the form of paper table mats, which you could have already seen in restaurants since January. Our idea is simple: we want to ensure that children learn about manners through fun activities and placing the content of this type in restaurants will give them the opportunity to immediately apply some of the newly acquired knowledge. Have you seen it somewhere? Let us know by using #BontonC4S.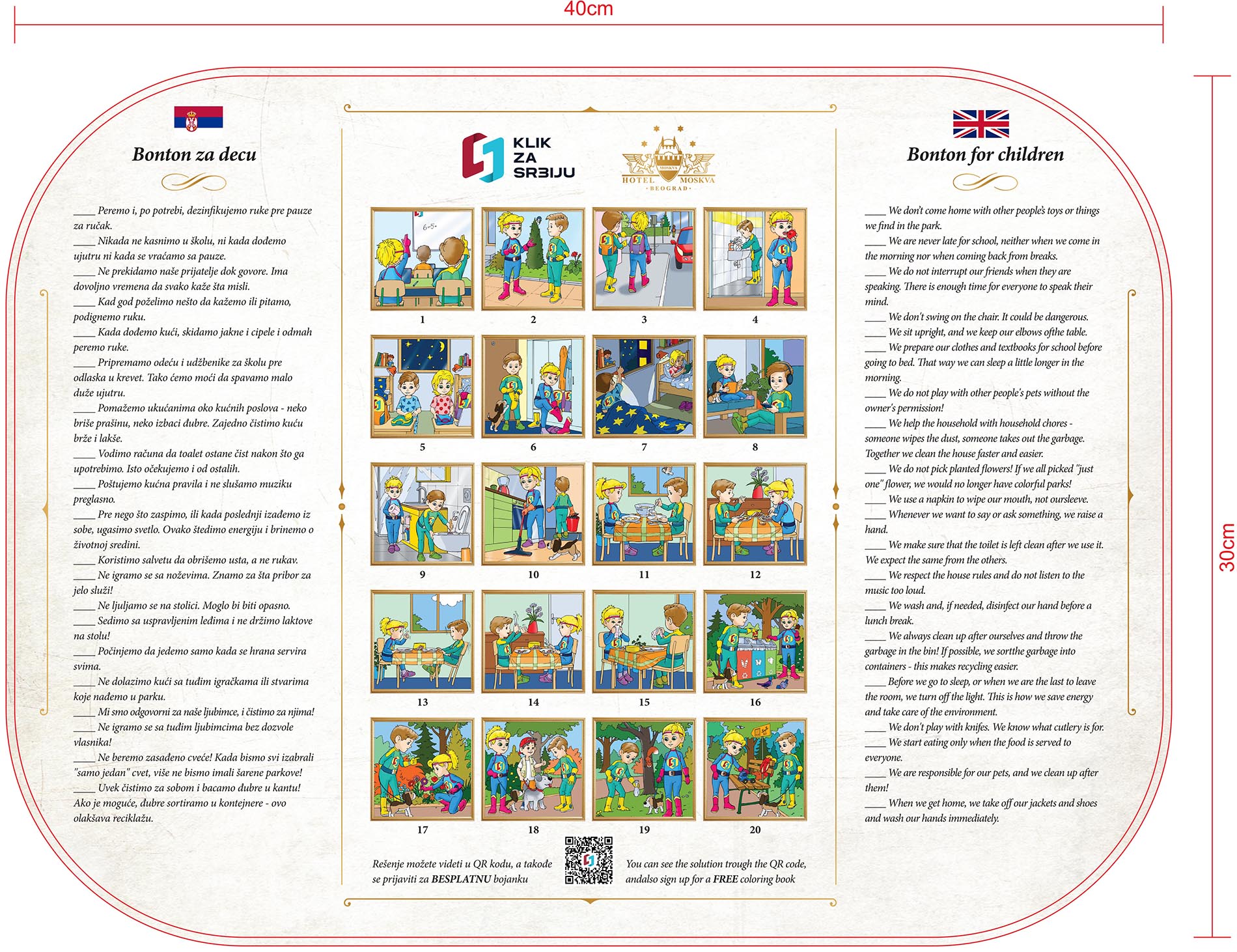 We invite all parents to tell us in comments or messages which restaurant they like to go to as a family and where they would like to see this table mat. In addition, we invite restaurants from Serbia to contact us directly if they have an interest in getting a table mat.
You can further support this and our other projects or partners by visiting our donation page. Your support ensures that we keep bringing high-quality content to the kids. Every contribution counts, and we are thanking you on behalf of those who get our help. If we want to provide children with a better future, we must react today!