In today's blog, we bring you the story of two Russian boxers who are defending the colors of our friends from the Radnički boxing club from Belgrade with great success.
These top-notch athletes are fully committed to boxing. Success is the only motivation to continue even stronger towards the goal - the Olympic Games. With a little luck, this duo could bring medals to Serbia, because they both box not only for Radnički from Belgrade but also for the national team and Serbia!
Ladies and gentlemen, dear readers, we are honored to present Vahid Abbasov and Pavel Fedorov.
We were interested to learn more about them. How did they find themselves in Belgrade, what are their ambitions and plans? Recently, we had the chance to watch them at the "Memorial Branko Pesic - Belgrade Winner", a prestigious boxing tournament where the gold medal and the flattering recognition "Golden Glove" went to Vahid. After the tournament, we headed to Avala (sports center) hoping to find Vahid and Pavel.
How did it all start? Why did you decide to box?

Vahid Abasov:
It all started at an early age when I started to show interest in sports. My wish has always been to become a top athlete - a master of sports in the SSR!

Pavel Fedorov:
I'm not sure how it all happened. My father took me to training, I liked it… So here I am…

First victory? Did you celebrate it and how?

Vahid Abasov:
I won for the first time when I was 11 years old in my native Russia.

Pavel Fedorov:
I was nine years old when I first won. I celebrated with my dad… hahaha

The biggest success in your career so far?
This was a tough question to answer. How to measure tournaments, there are so many. Olympics and medals of World Championship are different stories, so we will need to wait until then for the answer. Pavel answered though - second place in the National tournament in Russia.

How many matches you had so far? Do you keep a victory record?

Vahid Abasov:
I have had over 300 matches so far, it is really hard to remember everything.

Pavel Fedorov:
Oooh, I don't really know. I started boxing when I was very young, some 300-400. I do not know…

How do you prepare yourself for the match? Are there any special rituals?

Vahid Abasov:
I don't have any special rituals when preparing for a match. Before the start, I think exclusively about the match itself, I think about winning.

Pavel Fedorov:
I think only about the match, about the win!

Where do you see yourself and what are your goals? Are you thinking about a career as a professional boxer?

Vahid Abasov:
My great wish is to be a world champion, to win everything. Of course, I'm thinking about a professional career. When I win everything, I will dedicate myself to the career of a professional boxer.

Pavel Fedorov:
I have already started my professional career. I deal with both Olympic boxing and professional boxing. I want to beat everyone. I want to win everything that exists, everything that can be won!

What would you do if it weren't for boxing

Vahid Abasov:
Hahaha, I don't know, probably something. I didn't think what I would be if it wasn't for boxing. Boxing is everything to me.

Pavel Fedorov:
I do not know. I never thought about it. I would probably be with my family and help my parents.

How did you come to Serbia?

Vahid Abasov:
I came to Serbia to box!

Pavel Fedorov:
Sports reasons. I was invited to play for Serbia at the World Championship and the Olympic Games.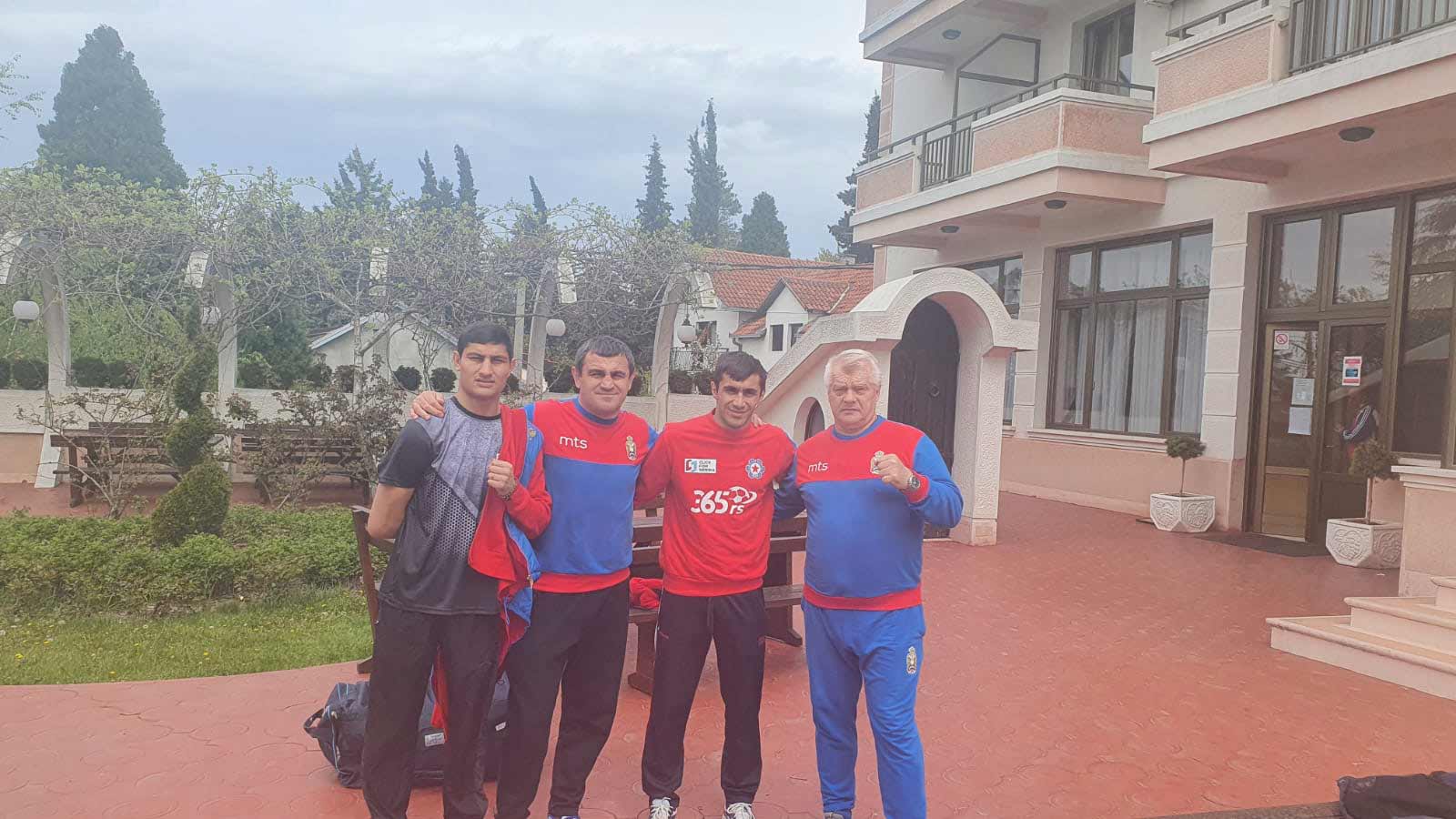 How do you like Serbia and Belgrade?

Vahid Abasov:
Belgrade and Serbia are beautiful. I like them as far as I could see. I love Serbian food, I like the climate here. It's beautiful.

Pavel Fedorov:
I really like it here. The country and the city are really beautiful.

Would you move to Belgrade

Vahid Abasov:
Hahaha… I would, why not… .. If you provide me with everything, I will move immediately. (Abasov through laughter)

Pavel Fedorov:
I'm not sure if I could move permanently. I didn't think about it

Life outside of boxing. How do you spend your free time?

Vahid Abasov:
I study ... hahaha (through laughter again) ... Life outside of boxing is mostly simple, I read, walk, spend time with family.

Pavel Fedorov:
I spend my time mostly with my family, with my son. I spend time with friends

What would you recommend to friends from Russia to visit when they come to Belgrade?

Vahid Abasov:
Hmmm… I saw everything nice here. You should see the center, the parks that are beautiful bih I would invite them to visit the museums…. It's great here, it's nice on Avala.

Pavel Fedorov:
Belgrade is beautiful. There is everything to see. Churches are beautiful, you should see churches. You should see and visit museums.
As we could see, boxing is a way of life! Both Vahid and Pavel are 100% dedicated and that is the only way. The only way to become a true champion.
We wish them good luck!